Kelly Clarkson gets blown away by adorable kid acapella group performing a medley of her hits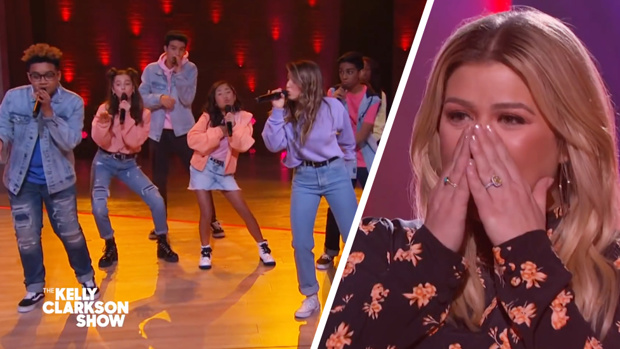 An adorable Acapella group has blown Kelly Clarkson – and us – away with their musical skills.
Pentatonix's star Scott Hoying stopped by the singer's new talk show The Kelly Clarkson Show, to introduce his new singing troop, Acapop! KIDS.
Debuting for the very first time on TV the group of youths surprised the Since You've Been Gone hitmaker with a stunning acapella medley of all of her best hits.
And as you can see from the video below, the completely crushed it!
In the clip Kelly can be seen saying "oh my god" and "they're so great!" as they busted out her songs right in front of her.
And what's more, is the 3minute long video was just a sneak peek taste of what's to come! We can't wait to watch their full performance, coming soon.