Kids determine if Grover drops F-BOMB in viral Sesame Street video - their reactions will make you giggle
Publish Date

Thursday, 24 January 2019, 8:15AM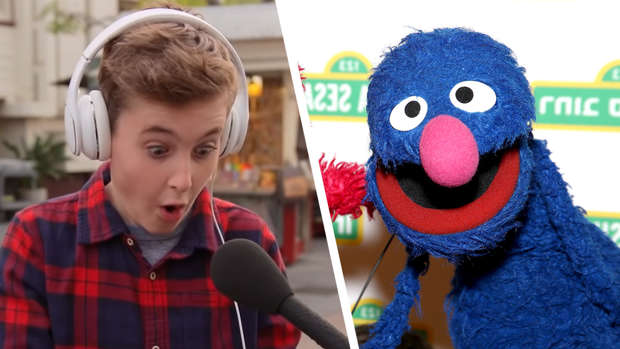 It seems we may have another 'Laurel' / 'Yanny' situation on our hands!
A clip from the children's show Sesame Street has gone viral after a parent could swear they heard the blue monster Grover drop a very naughty word – and it has everyone divided.
For some, it sounds like the blue monster is saying the line "sounds like an excellent idea", but others hear "f**kin' excellent idea".
Jimmy Kimmel Live! host, Jimmy Kimmel decided he would find out what the kids themselves thought and whether they heard their fuzzy friend curse.
… And their reactions are just priceless!
*Warning: Video contains explicit language ... depending on what you hear*
While many only heard an innocent phrase, others were left a little shocked.
"F-word," one child said after being asked what she heard. "Don't worry! I hear it at home."
Sesame Street has yet to address the matter … but we're guessing that f-bombs aren't a part of Grover's lexicon.
What did you hear?