Man Who Lost 425 Pounds Dancing To Taylor Swift Reveals New Look
Publish Date

Wednesday, 27 January 2016, 2:46PM
One of Taylor Swift's biggest fans was inspired to lose 425 pounds by working out to her music!
Ronnie Brower then underwent more than 15 hours of surgery remove more than 35 pounds of excess skin.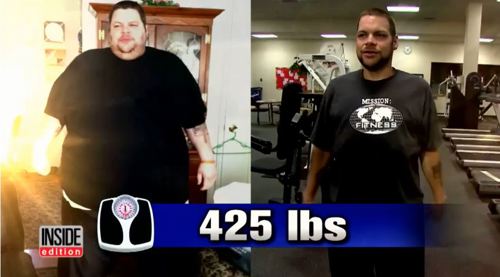 Plastic surgeon Dr. Dennis Hurwitz grabbed a piece of flabby flesh and said: "When he leans over, this won't be flabby, it'll be tight."
Now, for the first time in his life, Brower can actually fit into a dress suit.
"I'm the healthiest and happiest I've ever been in my life," he said.
Watch the video to see his journey!