Mum catches her twin boys drawing on her car with permanent marker and her reaction is priceless
Every mum knows how it goes … you turn for back for one second and the kids manage to get into all sorts of mischief.
That's exactly what happened when American Beauty Blogger, Abby Smith - who goes by @twistmepretty on Instagram – went to take a shower, only to discover after she got out that her twin boys had decided to decorate her white car with permanent coloured markers.
Taking to her Instagram Story she shared her shocking discovery, and it's enough to leave any parent squirming!
When she confronted her 4-year-olds over their artwork they cutely accused "a robber" of making the mess.
"A part of me wants to leave it on there just to make other mums feel better," she joked later in her Story video. "You see a van with like permanent marker all over it and you're having a bad day, you'd be like 'at least I'm not I'm not that mum', right?"
Thankfully, Abby had a stroke of genius to use hair spray to get the marker off, and to her joy (and ours) it worked!
She then set her sons to work scrubbing it all off.
"They might actually be the death of me," Abby captioned a photo of her with her boys. "But I love them so freaking much."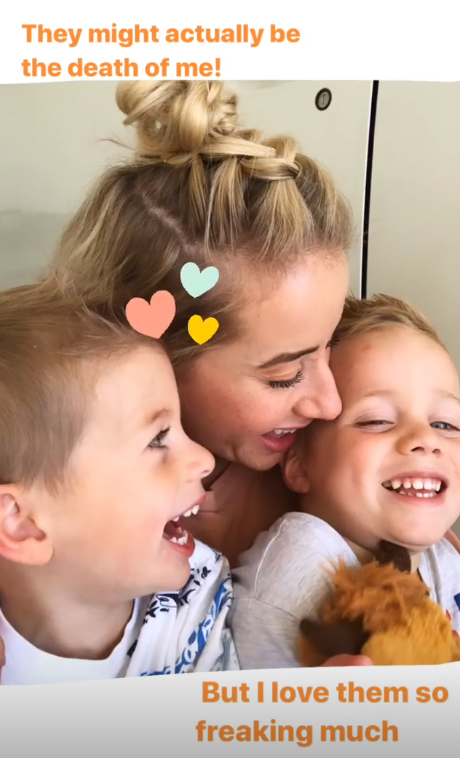 Photo / twistmepretty, Instagram