Mum's emotional video about "real life" with children goes viral for the most empowering reason
Publish Date

Monday, 23 April 2018, 3:44PM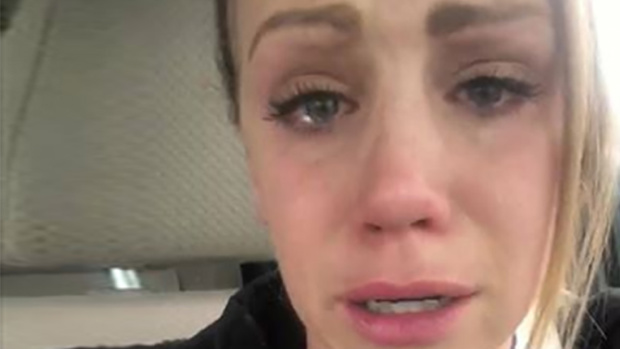 An exhausted mother posted an emotional video on Facebook about "real life" as a parent and it resonated with parents worldwide.
Sarah Van Sickle, from Texas, posted a video of herself crying in the car while her child was throwing a tantrum in the backseat for absolutely no reason at all.
"I'm so sick of people just showing the perfect side of parenthood on social media," she wrote with the video.
"I'm tired. Mentally and emotionally drained. Feeling like a failure of a mum. Feeling beyond clueless as to why my child has the world's worst tantrums for no reason. Feeling guilty for yelling at him and even more guilty for wanting to crawl in a hole and stay there."
The mother called it the "dark side of parenting they don't tell you about in books".
"We are NOT perfect. Neither are our kids. We are human. We break down. We cry. We get frustrated. We lose our tempers. We need help. And at the end of the day, we are doing THE BEST WE KNOW HOW."
The mum received thousands of messages from parents who could relate to her despair.
"Sarah, I just want you to know that lately I came across your video and I go through how you feel in this video many times with my children as well. God we love them but some days with them is not always rainbows and sunshine and your right ppl do not show this side of parenting when it comes to social media. Thx so much for sharing your video and stay strong Momma," someone said.
"You got it momma! I have been there! I am sure every mother has at some point! Prayers for you," another Facebook user said.
The post has been shared more than 85,000 times in 2 weeks, and the video has been watched nearly 4 million times.
Van Sickle thanked everyone who commented on her video and reminded her that "this is normal".
This article was first published on nzherald.co.nz and is republished here with permission.