Netflix unveils another new Christmas rom-com 'Holiday in the Wild' and we can't wait to watch it
Earlier this week Netflix unveiled their Christmas movie line-up to get us all in the holiday spirit.
Now the streaming service has revealed the trailers for one of the new yule season rom-coms and we have to admit, it looks completely adorable.
Holiday in the Wild stars Sex and the City actress Kristen Davis, alongside Parks and Recreation star Rob Lowe in a hilarious and unlikely love story.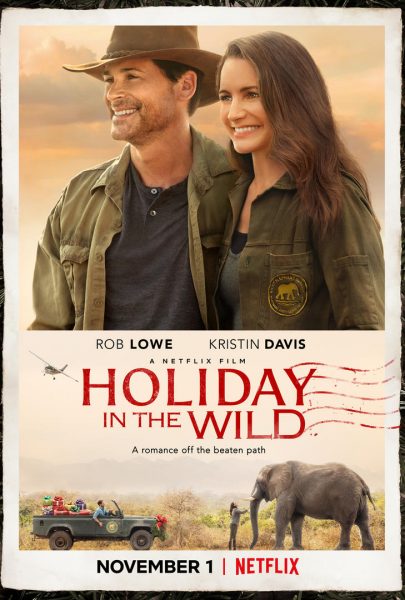 Here's how Netflix describes the plot of the film:
Kate Conrad (Davis), a stylish Manhattanite, is about to have her life turned upside down when her husband decides to leave her just as they were to celebrate their 'second honeymoon' on an African safari. Kate takes the trip by herself, and ends up staying all the way through the Christmas holiday, finding the wildlife inspires her to follow her heart and find new purpose within her own life.
And if the trailer is anything to go by, we're sure it's going to be a really cute Christmas watch!
Holiday in the Wild is set to debut on Netflix on November 1.