Tearful little boy finds strength from karate classmates to break board in adorable viral video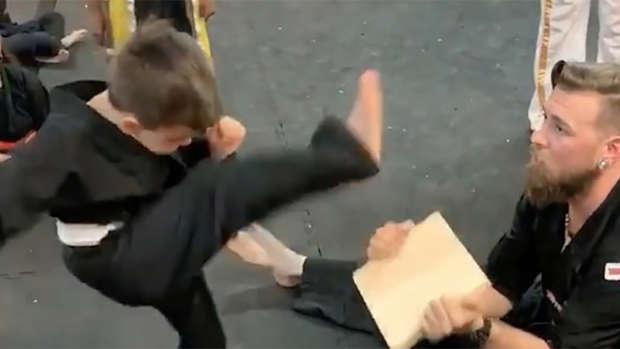 A video of a young boy trying to break a board during his karate class has gone viral for the most heart-warming reason.
In the clip five-year-old boy Phoenix Swonder attempts to break a wooden board, held by his karate teacher, with a heel kick – but after several unsuccessful goes, the young boy bursts into tears saying that he can't do it.
However, his amazing sensei and karate class don't let him give up and start encouraging him by chanting his name.
And what happens next will make you melt ...
After a few more tries Phoenix eventually breaks the board his karate kick and the entire dojo erupts in cheers of celebration!
Sharing the video on social media, Phoenix's mother Claudia took to Facebook to write:
"My boy learned one of the most important lessons in his life today! NEVER ... EVER GIVE UP!!!"
What an amazing and inspiring lesson on perseverance!