This ADORABLE video of a father having a conversation with his baby is going viral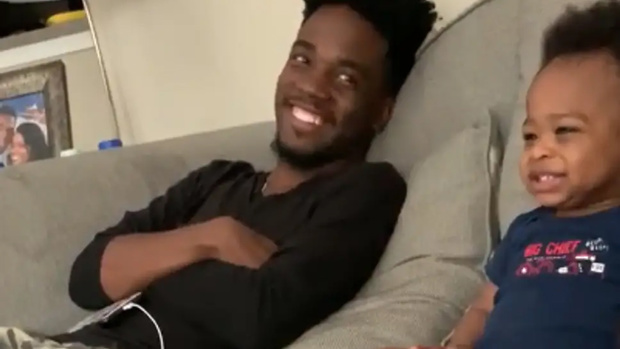 There is only one thing cuter than a babbling baby: having a conversation with a babbling baby.
And that's exactly what this American father did.
While not knowing exactly what his 19-month old son was trying to say, Tennessee comedian DJ Pryor didn't let that stop him from having a full conversation.
Thankfully, it was all captured in a truly adorable video that has since gone viral online, earning more than 52 million views on Facebook.
Filling in the blanks on what his baby boy's gibberish and interpreting what he may be saying, the two discuss the finale of the TV series Empire – and it may be the sweetest thing you see all day!
Watch their conversation below: