Watching Pink and her 7-year-old daughter Willow sing together will make your heart melt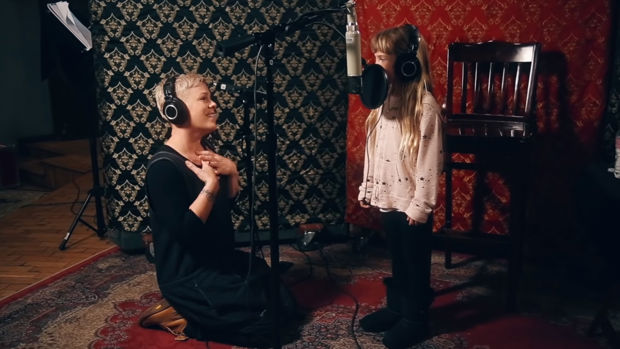 Earlier this year, Willow showed us she's taking after her musical mother.
Pink and her 7-year-old daughter performed a song from The Greatest Showman together, and their powerful version of A Million Dreams will give you absolutely all of the feels and make your heart melt.
In a heartfelt video, the pair hit the studio together to record the song for the hit movie's Reimagined soundtrack.
Willow's voice is just the sweetest!
"I grew up listening to Annie and no one has done this for me, for my heart since I was a little girl," Pink explains in the clip. "And to have her finally have something like this ...You made our favourite movie ever."
After Willow sings her part, Pink congratulates her with a thumbs up.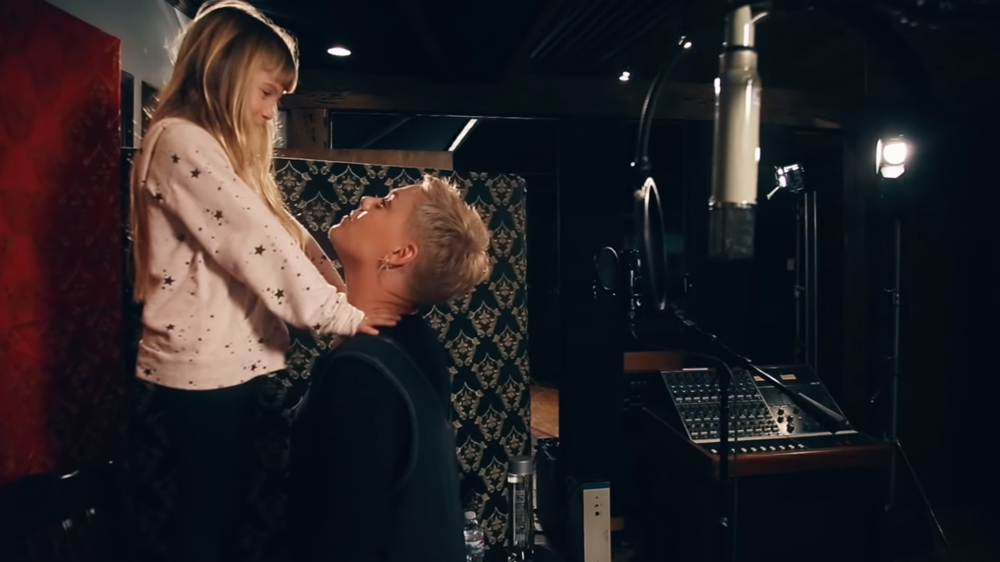 Photo / YouTube
"I think you're fun," The Grammy winner artists tells her little girl. "I'm glad I had you."
The new soundtrack – which was released in November - also features artists such as Kelly Clarkson, Sara Bareilles, Pentatonix and more.
On Twitter Pink revealed that A Million Dreams was her and Willow's "all-time favourite song".
Now it is definitely ours too!