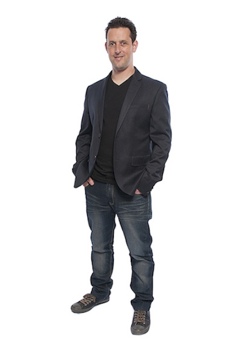 I'm Blair Dowling, your host on The Hits Waikato 98.6FM!
Married 13 years to an extremely understanding wife, Suzanne, and proud father of two small humans Josh 10 and Jordan 8.
I grew up in the Waikato and went to school at St Johns (sometimes) and love this part of the world.
Like most of you we head to the east coast (Mount Mauganui) for our summers and when it's business time we're here.
I have played drums since 11 and still moonlight in a band in the weekend and love it!
I have been on-air and around radio since the Hamilton library was a big building by the HCC and we didn't have this many bridges spanning the river.
For the past 5 years I took a break from radio and taught in the school of Mediarts at Wintec.