Dog photo goes viral as powerful rape statement
Publish Date

Saturday, 29 July 2017, 2:51PM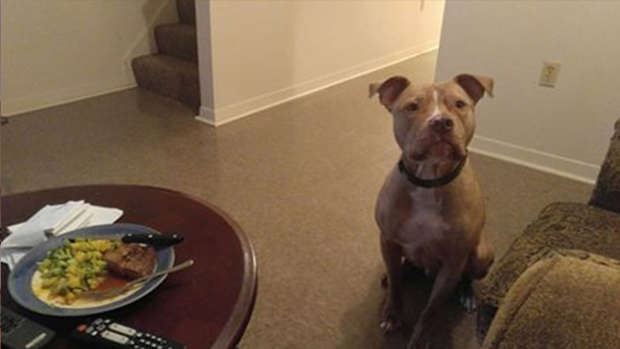 A woman's photo of her dog has gone viral as a powerful statement against rape.
Bree Wiseman, a restaurant manager from Tennessee, US, found a very easy way to explain consent, sexual assault and victim-blaming to any confused minds out there.
"To the people that say women get raped due to the way they are dressed," she begins in a Facebook post accompanying the photo.
"This is my dog. His favorite food is steak. He is eye level with my plate. He won't get any closer because I told him no. If a dog is better behaved than you are, you need to reevaluate your life."
The post has been shared nearly 280,000 times.
In an interview with the Huffington Post, Wiseman said she wanted to take a stand against victim-blaming.
"People shouldn't have to worry about what they chose to wear for fear of rape," she said.
"If a 4-year-old pit bull understands the word no,' even though he is looking at something he wants so bad he is literally drooling, then adults should understand 'no,' no matter how the other adult is dressed... How is it that a simple-minded animal has the ability to understand better than a large part of the adult population?"
Source: Daily Mail.