How this Kiwi trainer lost weight by ignoring her own advice
Publish Date

Tuesday, 24 July 2018, 11:42AM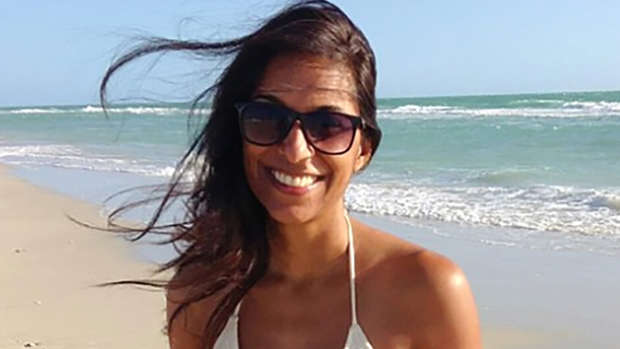 When personal trainer Nalisha Patel returned home to New Zealand after spending the best part of five years travelling the world with her husband, she did so 15kg heavier.
Her sabbatical saw the ultra-fit 36-year-old break out of her usual routine, and indulge in pasteis de nata in Portugal, baklava in Greece and churros in Spain - and soon Nalisha realised she'd gone from 54kg to almost 70kg.
Despite earning a living coaching clients through the diet and lifestyle changes needed to help them achieve peak physical condition, Nalisha said doing all the "right things" didn't result in her shedding the pounds once she got back to New Zealand - and given her career, the extra weight left her feeling "ashamed."
"I felt fat and so disappointed in myself. It had crept up on me. As a Personal Trainer, I literally felt so embarrassed and ashamed I had gained weight. It really put a dent in my usually really robust self-esteem," she said.
According to the Daily Mail, it was only when she strayed from her own rule book that the pounds finally began to melt away.
Nalisha explained she lost weight by skipping breakfast - in a direct contradiction of the advice she gave to her clients - and ate a maximum of three meals a day, not five small meals as she had previously recommended.
The Aucklander has now revealed how she ripped up her own diet and exercise rule book to slim back down to 57kg in the space of just 16 weeks.
"When I came to the realisation that I was gaining weight, I decided to do what I taught clients," Nalisha said.
"Cut back on sugary treats and junky foods, with Saturday as my only 'cheat' day."
"Eat five meals per day, supplemented with snacks of apples and salmon on crackers.
"Walk every day, and workout three times a week with resistance bands and exercises that use the body weight."
But Nalisha found her tried and tested methods weren't working.
READ MORE:
• The Hits Emma Helleur: Why I decided to start my weight loss journey
• The shocking reason behind Survivor NZ contestant's huge 18kg weight loss
Instead, Nalisha ditched her old methods in favour of a different routine that ultimately saw her shed 12kg.
"I skipped breakfast three to five times a week to increase fasting time until 10am," she said. "Even though I always advocated to clients that 'breakfast is the most important meal of the day.'
"I also ate two to three times a day maximum, having always advocated eating five meals a day to my clients," Nalisha said.
She went on to describe how she limited herself to a single cheat day every month, having previously allowed clients one cheat meal per week.
"I started using a blood sugar monitor and tested my blood sugar levels to track which foods did not suit me," Nalisha added.
She explained: "I had my clients only focus on diet, exercise, and basic lifestyle habits. I found I was borderline pre-diabetic when overweight."
Instead of following the same weekly mix of three weight training sessions, three HIIT sessions, and five stints of lower intensity cardio such as walking that she had recommended to her clients, Nalisha started rebounding on a mini trampoline to increase lymphatic drainage, using a specific HIIT routine, and only threw in weight training a maximum of twice a week.
Finally, she added: "I worked on my mental health, which impacted my mood and happiness, which had a huge effect on my sleep and, in turn, eventually, my weight."
"I think all these elements literally helped the weight to start falling off. I ended up losing 12kg in 16 weeks after putting everything I'd learned into action."
"I lost 11cm off my butt and 12cm off my waist. After so much trial and error, it feels like I've finally discovered a blueprint for weight loss."
This article was first published on dailymail.co.uk and is republished here with permission.