Jelly nails are the crazy new manicure trend - and we are loving it!
Publish Date

Monday, 23 July 2018, 10:03AM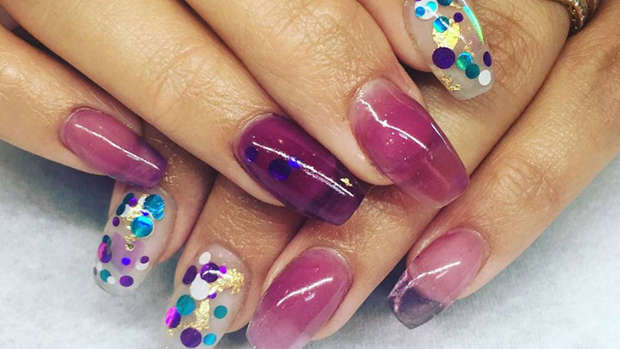 We've seen some pretty crazy trends come and go recently.
But the latest manicure trend is something every 90s girl will want to get behind!
Remember jelly shoes?
Well now there's jelly nails.
The slightly translucent, yet vibrant nails have been taking Instagram feeds by storm - and it's easy to see why.
Featuring juicy shades of pink, orange and yellow, the nails will transport you right back to primary school.
READ MORE:
• This bizarre new bikini trend has got the internet majorly confused!
• This is the fashion trend Meghan Markle is bringing back into style
So how do you create the look?
Manicurist Holli Anna says: "Jelly nails are made by translucent coloured acrylic being sculpted onto your nail. You place a foil under the nail and we apply the acrylic on top to the shape and length you want."
"It's really fun, Instagram-friendly, and the light shines through like crazy."
So what are you waiting for? It's time to bring some sweet nostalgia to your beauty routine!