Kiwi mum creates an Uber type website for babysitting
Publish Date

Sunday, 8 October 2017, 9:35AM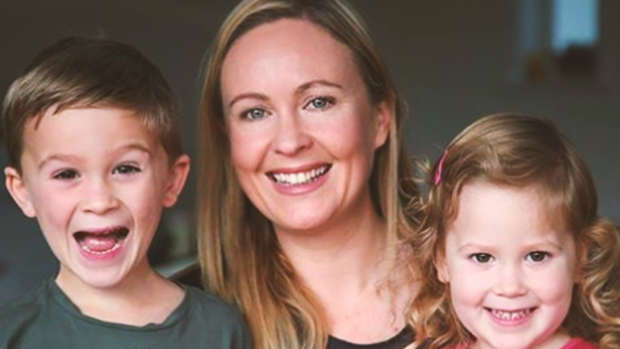 A Kiwi mum has set up an Uber-like service for babysitting where parents can instantly find and book sitters, just like the ride-sharing app.
The idea for online childcare service Sitterzen came to Auckland mum-of-two Jane Haagh on a family holiday in Bali.
After a long day in the sun, Haagh's children Riley, 6 and Tilly, 3 were knackered and less than impressed with the idea of being dragged out of the hotel room for dinner.
One phone call and a little bit of research later, Haagh had booked a babysitter and was on her way out the door leaving behind two kids comfortably curled up in their pyjamas.
"I was relying on the hotel's recommendation. That's what gave me that level of comfort," she said.
The stress-free process left Haagh wondering how she could make finding a trustworthy babysitter easier for Kiwi parents.
"It's quite a common parenting problem finding a source of reliable and trustworthy babysitters," said Haagh.
So, the former marketing manager got together with parents from her son's school and asked them to recommend babysitters they had used, for the new online service.
"I understand that [leaving children with a babysitter] can be quite an emotional transaction for parents because I'm a mum and I'm quite careful who I leave my children with. But I felt that if [the babysitter] had been recommended by a friend or someone at school then I would feel better about hiring them," said Haagh.
"Another parent's recommendation really does hold quite a lot of weight."
Sitterzen allows parents to scroll through a list of babysitters trusted by other parents and have someone at their door in as little as an hour.
If a babysitter wants to join the website, they must be recommended by a family who they have babysat for at least twice in the past. Then, information including their photo, a short description, age, rate, experience and availability will appear on the website.
The site also provides users with the ability to contact parents who have recommended a babysitter before they make a booking.
This article was first published on nzherald.co.nz and is republished here with permission.