Perth mum shows off impressive 32kg post-baby weight loss
Publish Date

Monday, 23 April 2018, 1:19PM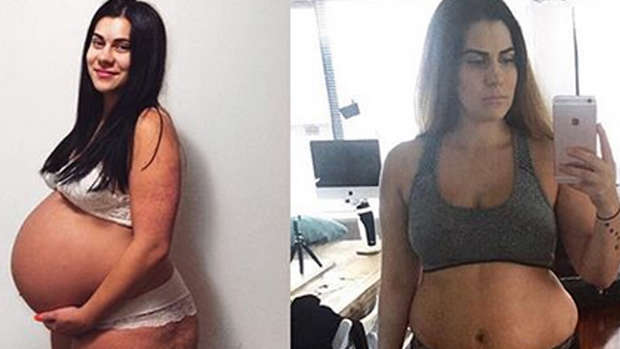 A Perth mother has taken to Instagram to show off her post-baby body, 26 months after giving birth to her son, Ocean.
Ely Fisher has lost an impressive 32kg over 26 months - and she is looking good!
Alongside a four picture collage of her weight loss journey, she wrote: "Every road to self love and self care, is different!! All I can say is keep pushing and keep fighting. Whether your looking at more of a 1 year transformation, a 6 month transformation or a 3 month transformation, if you just keep moving and just keep trying, you WILL reach your goal."
The mother-of-one went from 55kg to 87kg during the duration of her pregnancy and initially struggled to lose the weight after giving birth.
After shedding the 32kg, the 26-year-old is now looking to help others who are struggling to shift baby weight
Speaking to Daily Mail, Fisher revealed that she ate a good mix of foods, and didn't punish herself for cheat meals.
"In my mind, I needed a reward to help me to get through my exercise. So what I'd do was count calories throughout the day so that I could eat whatever I wanted for dinner," she explained.
"I'd have a jam-packed fruit and veg smoothie with protein and milk for breakfast, alongside a black coffee or espresso. Then I'd have similar for lunch and snack on boiled eggs and string cheese."
The popular Perth-based Instagrammer would then use dinner time as her "treat meal".
"It worked wonders for me," she said. "I was eating a healthy amount of calories, I wasn't tired and I looked forward to the end of the day."
For the first six months after giving birth, Fisher did nothing but three 30-minute plyometric bodyweight workouts each week at home.
"I'm talking push-ups, burpees and jump squats," she said. "I didn't even walk at the start!"
We love seeing her healthy weight loss journey!