Revealed: The dirty little shortcuts restaurant and hotel staff take
Publish Date

Thursday, 26 July 2018, 10:02AM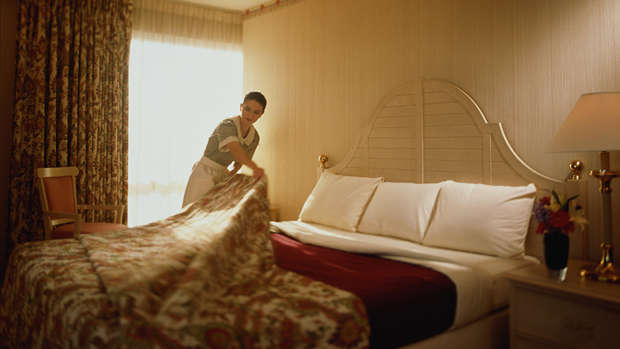 Most of us will have developed our own loopholes and time saving tricks to make our jobs easier, but some are more forgivable than others.
A new thread on Reddit has revealed some of the shocking truths that workers have kept hidden about their professions - including hotel cleaning staff who admit the blankets are rarely changed, and pizza restaurant workers who revealed why ordering extra toppings could mean you're getting poor value for your money.
Redditor God_Of_Underworld took to the AskReddit forum on Sunday where he asked: "What dirty little secret does your profession hide that the consumer should know?"
According to the Daily Mail, the thread received over 8,000 responses from people of all professions - from delivery men to plumbers.
Unsurprisingly several confessions came from those working in the food industry with restaurant owners and waiting staff sharing their far from savoury secrets.
READ MORE:
• This is how much the average mum actually works every week ...
• The awful moment a toddler suffers horrific eye injury inside Kmart store
One wrote: "The larger the menu at a restaurant the greater the chance your food was frozen and just reheated."
Meanwhile a takeaway chef said: "I work at a pizza place, the more toppings you order the fewer of each you actually get while still being charged the same price per topping."
Hoteliers were also quick to spill the beans, with one admission leaving redditors' skin crawling.
A hotel manager revealed: "Most of the time the comforter is only changed when visibly dirty.
"Always take off the comforter and use the blanket in the closet, or ask them to bring you one."
Former hotel maids chimed in to back up the claim, with one writing: "Previous housekeeper. Can confirm. It's disgusting."
"I worked in a 4 1/2 star hotel as a housekeeper for two years. Unless they were visibly dirty they only wash them once per month. Sometimes less during down season" revealed another.
This article was first published on dailymail.co.uk and is republished here with permission.