Stunning weather-inspired baby names that you will absolutely love ...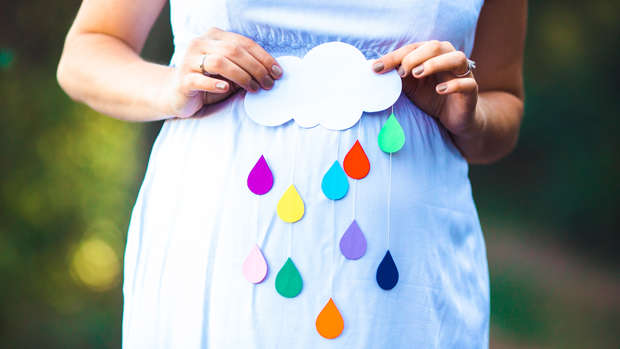 A lot of new parents long to create a unique and memorable name for their little bundle of joy.
Weather names is an adorable and popular name trend that you will often see pop up with celebrities, like Kylie Jenner who named her little girl Stormi for example.
In fact, there are plenty of weather-inspired monikers that are completely magical and so we've rounded up some of the best that would be perfect for any baby boy or girl.
30 enchanting baby names inspired by the weather
Amaya  - Night rain
Aria - Air
Autumn – Autumn season
Azure - Sky
Bronte - Thunder
Dysis - Sunset
Esen - Breeze
Farrin - Thunder
Freyr – Norse God of Weather
Gale – Strong wind
Hail – Frozen rain
Ilona - Sunshine
Indra – Drops of rain
Irida - Rainbow
Lokni – Rain falls through the roof
Miku – Beautiful sky
Misty - Mist
Neil - Cloud
Neve - Snow
Rainn - Rain
Skye - Sky
Summer – Summer season
Storme - Storm
Sunny - Sunshine
Thora – Goddess of Thunder
Tahl – Dew or rain
Talia – Gentle dew from heaven
Winter – Winter season
Xia – Glow of the sunrise
Zephyr - Wind
Liked these baby names? Check out some of our other baby name lists: