The breast trend that's taking off in New Zealand
Publish Date

Tuesday, 18 July 2017, 10:10AM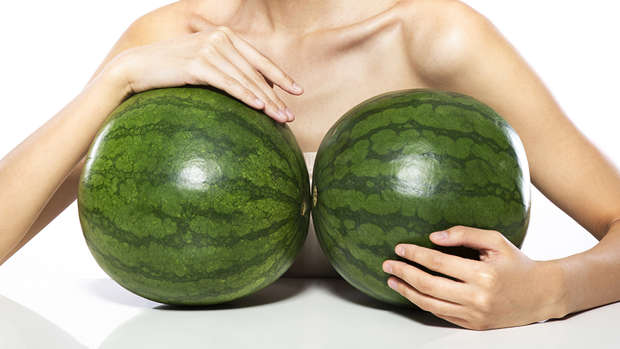 An increasing number of women are opting for breast reconstruction or enlargement surgery that uses fat cells from their own bodies, instead of implants, a plastic surgeon who pioneered the surgery in New Zealand says.
Whangarei-based plastic surgeon David Crabb began offering the surgery - known as large volume fat transfer - in New Zealand about five years ago and has operated on "hundreds" of women at his Whangarei and Warkworth surgeries since, he told the Weekend Herald.
He was aware of at least a couple of other New Zealand surgeons also offering the surgery.
Most patients were those who wanted their implants removed - following fears of potential ruptures or links to cancer - and replaced via the relatively new surgery, and women who had lost tissue after multiple pregnancies.
Others included those diagnosed with breast cancer, who made up about 30 per cent of private surgeries, Crabb said.
More people were turning to the surgery, which is more common overseas, as word of its benefits spread.
"It's what the people want ... it's definitely the treatment of choice for people intolerant to implants. [And] it's much safer ... I think implants are toast. I don't use implants and I wouldn't recommend them. I certainly wouldn't let anyone in my family have them."
Implants had caused concern with reports of painful ruptures.
There was also the "small risk" of developing a lymphatic cancer known as giant cell lymphoma, Crabb said.
"It's important not to panic people but it is fair to say it's causing concern."
Overseas media have reported concerns the lymphoma may be linked to textured breast implants, as opposed to smooth ones, with the Independent reporting this week that The Medicines and Healthcare Products Regulatory Authority was monitoring cases of the rare type of immune system cell cancer in women fitted with breast implants since 2011.
US media also reported this week that the Food and Drug Administration had published a report this year linking a rare cancer to the implants.
Meanwhile, Crabb, who has been a plastic surgeon for more than 30 years, said a major benefit for patients is the much faster recovery time.
The new breast went soft in about six weeks, allowing the recipient to lie on her front, and looked "completely natural". In contrast, implants often became permanently uncomfortable for recipients, he said.
The cost of the surgery in New Zealand depends on the individual circumstances of each patient, with some needing more than one operation.
Some health insurers paid, but he had done some publicly-funded operations. He was unsure which district health boards offered the surgery to patients.
HOW DOES LARGE VOLUME FAT TRANSFER SURGERY WORK?
The first half of the operation involves harvesting fat cells from other parts of the body, such as the thighs or abdomen.
The cells are then harvested at a reduced temperature, washed with special fluids, 
separated using gravity before being centrifuged and separated into 3mm syringes.
Passes, where 0.16mm of the cells are syringed into the patient, are then made, with hundreds of passes taking place over the course of the surgery.
There are no major cuts made, only small incisions.
Because the surgeon is able to control the direction of the instrument used, they are able to create a 3D mesh. This is then able to expand, resulting in the construction a new breast.
Once there is no room left for more cells to be added the operation is complete, although in some cases another operation may take place if it is later found that more volume is needed.
This article was first published on nzherald.co.nz and is republished here with permission.