These stunning engagement ring alternatives will make you forget all about diamonds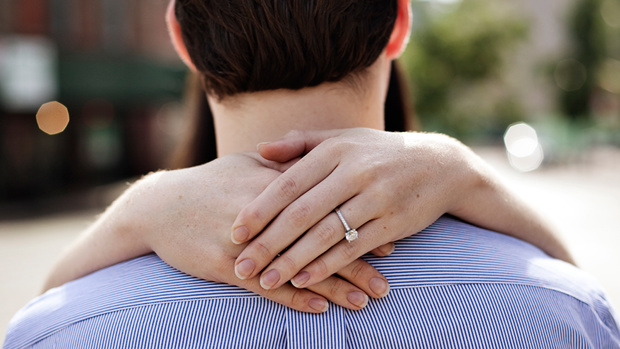 For centuries a sparkly diamond ring went hand in hand with a marriage proposal.
But these days - thanks to the insane prices of engagement rings - it seems diamonds are no longer a girl's best friend.
Luckily there is a new trend on the rise involving stunning alternatives to the costly diamond engagement ring that break away from tradition without breaking the bank for your future fiance.
Here we've rounded up some of the most popular engagement rings that feature the beautiful gems and crystals that are making everyone completely forget about the status quo.
This fiery crystal is an absolute beauty. It is made from the rare minerals found in a meteorite - so they're basically space gems. Moissanites look just like diamonds and are almost as hard too, so no worrying about scratches. Plus, as they are lab-grown there's also no question about where they've come from. Oh, and they're also around a 10th of the price of a comparable diamond.
This gem is perfect for a bride to be that knows she wants something a little bit unconventional. The stone's subtle peachy-pink colour – which it gets due to traces of manganese - screams romance. A morganite is thought to bring love, joy and inner-strength to the wearer and is also symbolic of divine love.
We're all familiar with the deep blue of a standard sapphire, but this gem is both very rare and completely colourless. While they generally aren't as sparkly, white sapphires are one of the most popular and affordable diamond alternatives.
Similar to the white sapphire, the white topaz is a clear version of the traditionally blue-green stone. White topaz is thought to help people clarify their thoughts and intentions; which is perfect those considering spending the rest of their lives with their significant other.
While moonstones generally aren't as clear or glittery in the same way a diamond is, they do have their own unique and special look. The milky stones glimmer with an array of iridescent colours and are truly remarkable. They are ideal for anyone who really wants to escape tradition and dare to be different.