This cheap Kmart vacuum cleaner is going viral for being 'better' than $600 version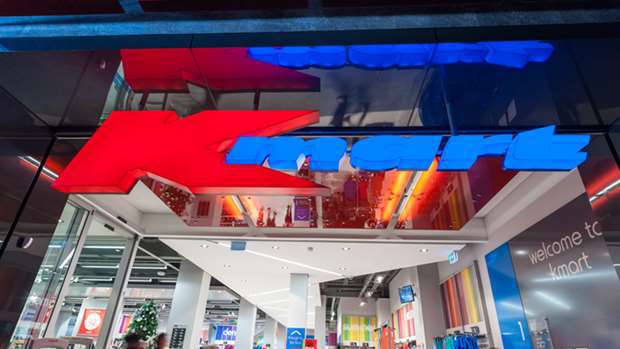 Kmart has come to the rescue to make one pesky household chore suck less … by sucking better.
It turns out the popular store's cheaper than cheap vacuum cleaners is making waves for being "surprisingly good".
The 2 in 1 Cordless Stick Vacuum, which is available in New Zealand for a reasonable $79 made its way onto the exclusive Kmart Hacks & Décor group, with Facebook user Taylor claiming it sucked up dust and dirt better than another vacuum which cost her almost $600.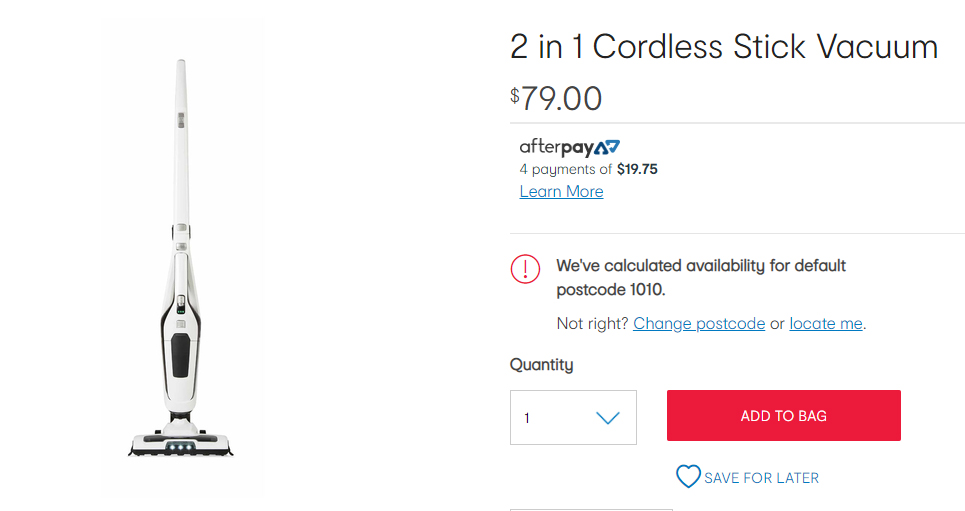 Wowee!
The stylish black and white vac, charges in just 5 hours, features a foldable arm for making storage easy and has a handy dandy crevice tool so there won't be a spot you can't get to with it.
Others who had purchased the hoover also sang its praises.
I have used it on cork tiles, polished boards, carpet, tiles and mats," one happy Kmart customer wrote. "I have long hair and it is great for picking it up and you can take out the roller from the head and run scissors through the hair to clear it, also can be hung on the wall, for the price it's more than I expected."
Another added: "I bought one a couple of days ago and was really surprised how good it is, two-speed settings, running time is on low is 30-40 minutes, high is 20-30 minutes."
Well, there you have it! We know what we'll be getting on our next run to Kmart.
This isn't the first time Kmart vacuum cleaners have apparently come out on top.
In 2017, one woman shared in the Kmart Mums Australia Facebook group how she through her humble Kmart vac actually did the job better than an expensive Dyson!
"For those who know me I'm a clean freak and vac twice a day with my Dyson stick and then once a week with the upright Dyson," the mum wrote about her 1200W Upright Vacuum, which retails in New Zealand for just $99.
"The carpets always look clean, but I vacuumed yesterday with the upright Dyson then I did it straight after with the new Kmart Vac ... OMG, I felt horrified but so satisfied all at the same time!"
Others agreed, with one mum adding "So I replaced my Dyson which I have had for nine years and is falling apart and I will admit I'm loving the Kmart vacuum".
That's it … we're heading to Kmart right now!