This daring and unusual wedding dress trend is set to be big for brides in 2020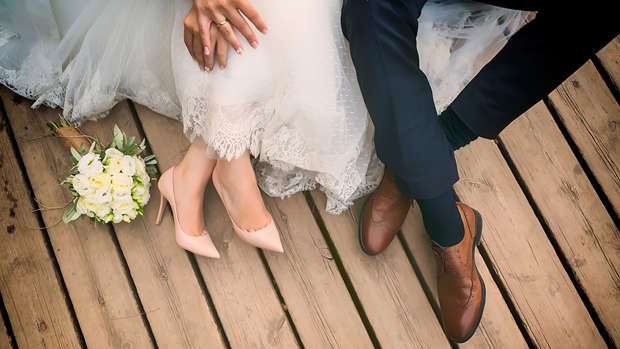 There's a new wedding trend that has become a bit of a favourite amongst brides who want to be a bit different – and it's apparently set to become even bigger in 2020.
The two-piece dress may be an unusual break from the traditional wedding gown for most, but for some daring brides-to-be it's the perfect way to stand out on their big day.
Social media influencer Steph Claire Smith made waves recently with her two-piece sweetheart gown, designed by Australian brand One Day Bridal, which featured a large gap between her figure-hugging bandeau top and drop-waist style skirt.
However, the two-piece trend also comes in a variety of options, from bold statement looks to more subtle styles.
In fact, bridal designer Peter Hale Cooney has tipped the two-piece gown as a favourite for the summer months of 2020, for brides wanting an "unexpected silhouette".
Refinery29 also noted that "two-piece looks" have been "dominating bridal runways" and are set to be seen down the wedding aisle next.
Would you wear a two-piece wedding dress?