Cyclone Cook: Thames-Coromandel District Council Mayor has declared a civil defence emergency
Publish Date

Wednesday, 12 April 2017, 5:02PM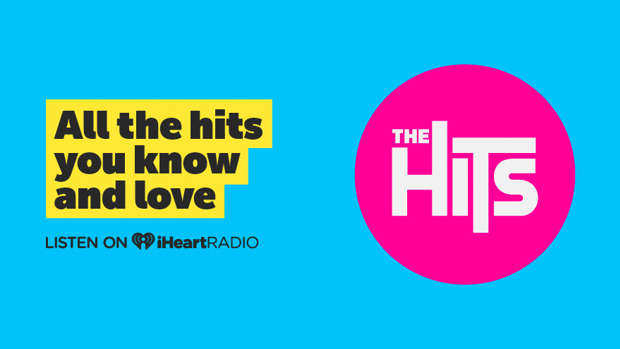 Metservice is warning people to take heed of weather warnings saying conditions could be similar to those experienced during Cyclone Giselle which contributed to the Wahine disaster in 1968.
The country is being warned to prepare for damaging gales, enormous storm and surges and widespread flooding as Cyclone Cook bears down, threatening to plunge regions into chaos.
Although the cyclone has since been downgraded to a extra tropical low but it is still expected to carry a big punch.
Severe weather warnings have been issued in parts of the country as heavy started to pound Auckland this afternoon. There have been several reports of flooding around the city already.
The MetService has put out a heavy rain warning for Northland, Auckland, Coromandel, Bay of Plenty, Taupo, Waikato, Waitomo, Mt Taranaki, Tongariro NP, Buller, Nelson, Marlborough Sounds, Richmond and Bryant Ranges, North Otago, Dunedin and Clutha.
Meteorologist Andy Best said he was worried people weren't heeding warnings.
He said he'd been working as a forecaster at MetService for about 20 years, and had never seen an event like this one.
"This a very dramatic event."
He said the last weather event to have similar conditions was Cyclone Giselle, which hit New Zealand in 1968 and contributed to the Wahine disaster.
The sinking of the Lyttelton-Wellington ferry Wahine on April 10, 1968 was New Zealand's worst modern maritime disaster, claiming more than 50 lives.
Best said rain would continue for the rest of today," Best said.
"The rainfall in the Auckland region will be between 5mm and 8mm every two hours. We're expecting the rain to be accompanied by localised downpours and possible thunderstorms.
Best said it will be a similar scenario tomorrow.
"We'll still have very moist, humid air from the tropics, and we still have a northerly and northeasterly flow."
Downpours and thunderstorms will also continue tomorrow.
"The gales may rise to 140km/h or more from the afternoon, but by evening the winds will begin to ease."
Heavy rain started to fall over Auckland from about 11am and there are now reports of roads being flooded; causing some traffic congestion, particularly in parts of West Auckland and in North Shore.
Transport authorities are urging drivers to stay alert and to keep a safe travelling distance.
There are reports of flooding in Browns Bay, Mt Roskill and Three Kings. Motorists on Auckland's motorways are also being urged to slow down via overhead signs warning of surface flooding.
Air New Zealand has also sent out an advisory to passengers to keep updated via its website about any flights that may be affected by the cyclone.
As the cyclone passes over it is expected to bring damaging 150km/h gales strong enough to lift roofs, giant 5-metre swells that threaten inundation and erosion along the North Island's east coast, and widespread flooding.
Many places will see a month's worth of rain fall in the space of a day, while damaging gales wreak havoc.
Conditions are expected to be so hazardous MetService is advising people to seriously consider altering Easter travel plans.
However, Whakatane residents flooding a local supermarket and panic-buying groceries are being told there's absolutely no need to do so.

A Foodstuffs spokesperson says there's been a Facebook post in the Whakatane area, claiming that the Pak'n Save is shutting at midday because of the storm. She says this is not true, the supermarket is open for business as usual and will not be closing early.

The supermarket is also bringing in extra supplies to help storm-affected residents.
The flood-ravaged Bay of Plenty is already in a state of emergency as Cyclone Cook advances closer to our shores.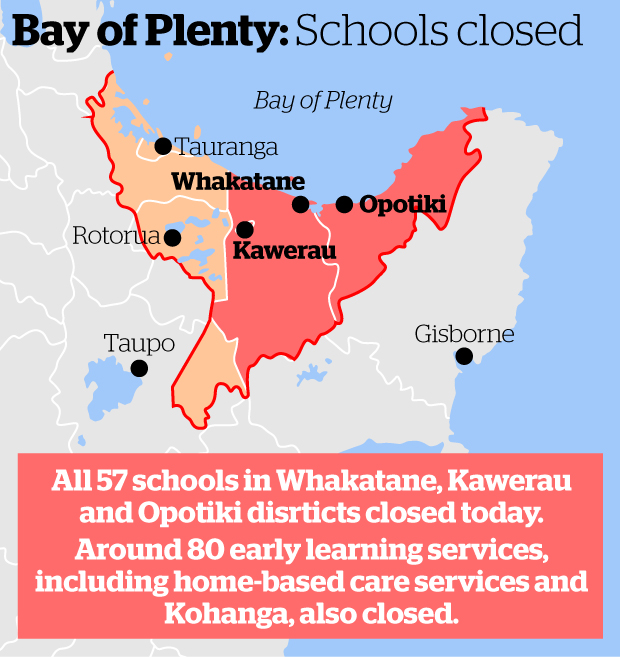 Ahead of this a low coming off the Tasman that is packed with heavy rain, affecting the South Island before tracking north.
Civil Defence authorities across New Zealand are warning people to be prepared for worsening conditions in coming days.
Weatherwatch.co.nz said international models placed the cyclone making landfall somewhere around Tauranga or Coromandel, potentially putting far more people at risk of severe weather.
The MetService is warning after severe flooding in Bay of Plenty last week that the region is looking to be one of the worst hit areas, with up to 250mm of rain expected to fall in the next two days.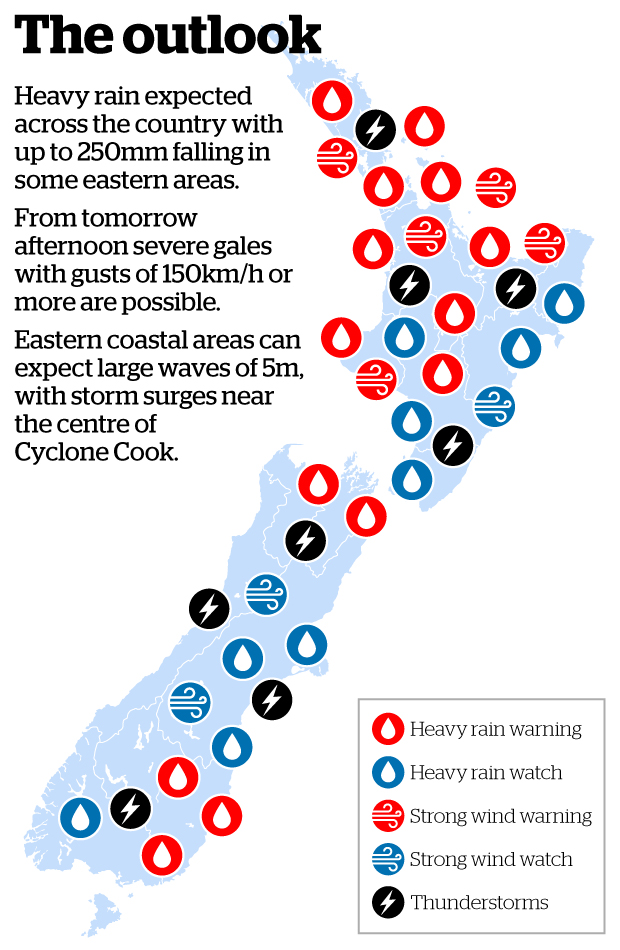 To complicate matters Cook is likely to dump huge amounts of rain at the end of the week, prolonging the rain falling in already devastated areas.
The Easter storm is unwelcome news for many Edgecumbe residents who remain unable to return to their homes swamped in last week's floods. Others living in rural areas are still cut off.
Great Barrier Islanders are being warned to brace for the worst weather they've seen in recent times.
Intense rain and extremely high winds of up to 165km/h and upwards are due to hit the island as Cyclone Cook makes landfall tomorrow.
current forecasts showed the cyclone arriving around midday.
Auckland Civil Defence head of emergency management operations Aaron Davis said
"The rain, combined with severe wind and coastal storm surge, could create extreme impacts for Great Barrier Island," said Davis.
This article was first published on NZ Herald and is republished here with permission.