Dunedin declares state of emergency
Publish Date

Friday, 21 July 2017, 7:58PM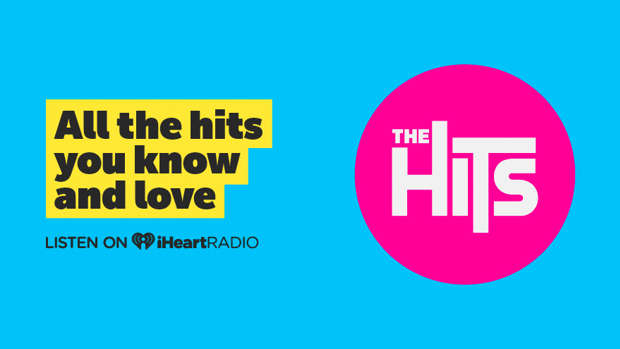 KEY POINTS:
Timaru District Council has declared a state of emergency and is warning residents to prepare to evacuate 
Oamaru rain total has now surpassed it's wettest July day on record 
Flights to and from Dunedin, Queenstown airports have been cancelled this afternoon 
River levels are expected to rise significantly during the next few hours 
SH77 between Ahsburton and Methven, SH79 between Geraldine and Fairlie, SH82 between Waimate Gorge and Kurow and SH83 between Peebles and Pukeuri are all closed 
Up to 200mm of rain could fall south of Arthurs Pass and in eastern Otago 
There are reports of power cuts in Oamaru 
Snow likely down to 400m over Central Otago and northern parts of Southland tonight 
South Island's eastern coastline expected to be hammered by large waves tomorrow 
140 km/h gales expected to lash Fiordland and Southland and 120 km/h gales forecast for Wellington and Wairarapa
Timaru District Council has declared a state of emergency and is warning residents to prepare to evacuate.
Torrential rain in the South Island is expected to give way to "blizzard-like" conditions tonight while hail and thunderstorms are hitting parts of Auckland
EOC Controller Justin Bagust said that people in particularly flood prone areas should now be making preparations in case they have to evacuate at short notice.
"We would strongly advise people in these areas to get themselves prepared to leave as soon as they feel at risk, not to wait for any official notification.
"This is a quickly developing situation and people need to be ready to go. This means ensuring you have clothes and fuel, as well as things such as knowing where family pets are.
"We are continuing to monitor the situation to ensure people have notification, but our strong message is that if people feel at risk at the moment they should evacuate themselves to friends or family."
Evacuation warnings have been issued for low-lying parts of Otago - with heavy snowfall warnings issued - while houses are flooded in Ashburton.
Homes have flooded in Ashburton and the council has issued a boil water notice. 
The heaviest falls are expected south of Arthurs Pass and in eastern Otago where up to 200mm of rain could fall in 24 hours.
Snow is likely to fall down to 400m over Central Otago and northern parts of Southland tonight and to 800m about the South Canterbury High Country overnight.
Destructive 140 km/h gales are expected to lash Fiordland and Southland, and 120 km/h gales are forecast for Wellington and Wairarapa.
The North Island is under a large northwest flow which is producing very heavy downpours with hail and isolated thunderstorms.
In the North Island, more rain is expected tomorrow but showers should clear by night. There could be a dusting of snow on the Central Plateau.
Just after 5.30am a motorist had a lucky escape when a large tree crushed a car on State Highway 22 near Pukekawa south of Auckland. It's the second time in two months a moving vehicle had been crushed by the cluster of trees, and Mercer deputy fire chief Richard Logan said he was disappointed the trees were not removed after a woman's car was crushed in May.
Waikato District Council staff were this morning chopping down the other three dead trees in the township.
Meanwhile, Niwa is warning of a day of "terrific rainfall" as the stormy weather shifts south.
A Wellington railway station is already under water as the region faces a day of atrocious weather. Strong winds are also expected to hit during the day.
There is also concern over large waves causing coastal flooding in South Canterbury and Otago today and tomorrow.
Coronet Peak skifield reports snow has been falling in Canterbury since midnight and that snow had started falling on the peak this morning. It is expected to fall down to 800m in the high country and 600m in Otago tonight.
MetService warns destructive winds and heavy rain are likely to cause widespread disruption. In the South Island, livestock face possible stress from cold temperatures and strong winds.
At the top of the South Island a slip is blocking one lane of SH6 east of Nelson.
The Kakanui, Shag, Kauru and Waianakarua Rivers in North Otago and the Leith, Silver Stream and Taieri Rivers are all expected to rise swiftly and authorities are on watch.
Emergency crews throughout the battered northern regions dealt with 36 callouts overnight.
Fire and Emergency said roofs were lifted from a Waihi Beach home and a telephone exchange building in Murupara.
In Hicks Bay, fierce gales destroyed a shed.
A house was also flooded in Taupo when rain poured through the roof.
In Rotorua severe gales took down trees and road signs and sent trampolines flying.
Power remains cut to hundreds of homes, most near Lake Okareka, as Rotorua was battered by heavy rain and winds gusting up to 120km/h. Surface flooding was also affecting some roads.
Auckland was hit by winds of up to 100km/h but escaped the worst of the rain.
Power was across the region but Vector said electricity had since been restored with the final repairs finishing just after 5am.
Showers, possibly heavy, are expected in the upper North Island today, and hail and thunderstorms possible overnight in Auckland, Tauranga and Hamilton.
This article was first published on nzherald.co.nz and is republished here with permission.