Hope renewed for Madeleine McCann hunt as police announce two new 'game changing' leads
Publish Date

Monday, 19 November 2018, 11:43AM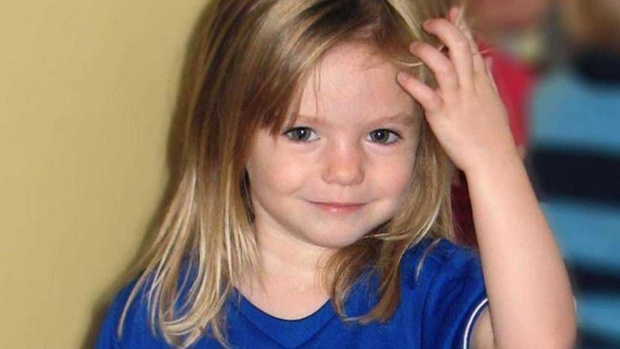 Police have told the parents of Madeleine McCann that they are 'hopeful' for a result as they pursue two vital new leads.
The Operation Grange team told Kate and Gerry McCann during a meeting, thought to be at their Leicestershire home, that they had "two specific and active" lines of inquiry.
Kate and Gerry, both 50, are "greatly encouraged" that Scotland Yard could finally be closing in on Maddie's kidnapper after eleven-and-a-half years, the MailOnline reported.
The Home Office last week announced it would grant an extra £150,000 (NZ$288,000) to Operation Grange to keep the investigation going until spring next year. So far they have handed out £11.75 million (NZ$22m) of taxpayers' money for the high-profile search.
A Whitehall source said: "Metropolitan Police officers had a sit-down meeting with Madeleine's parents to tell them exactly where they were with their inquiries.
"They informed them they had two specific and active leads that still needed to be chased and that although the investigation was taking longer than they initially thought officers said they were confident and hopeful they could get a result." 
READ MORE:
• There's a shocking new theory about Madeleine McCann's case ...
• Madeleine McCann detectives search for former Portuguese resort worker
Police refuse to make public any clues about the suspects they are determined to track down for fear of them going to ground.
Three-year-old Maddie vanished from a holiday apartment in Portugal's Praia da Luz in May 2007. She had been left alone sleeping with her younger twin siblings while her parents were dining in a nearby tapas restaurant with friends.
Previously police confirmed they believed the blonde child was snatched by a paedophile gang who may have smuggled her over the border or grabbed during a botched burglary at the holiday complex.
They have also been keen to identify a woman in purple seen hanging around the holiday flat.
A senior Government source added: "Police seeking special grant funding have needed to justify exactly what the money would be spent on, who they are chasing and why."
"They have had to outline their intended work in full detail and careful consideration has been given but we cannot divulge any aspects of that while there is an ongoing operation."

Police advised the McCann's there was still "important work left to be done" as they requested extra funding, allaying the family's fears that the London force's seven-and-a-half year investigation could be shelved.
Kate and Gerry, who have 13-year-old twins Sean and Amelie, cling onto a glimmer of hope that Maddie, who would now be 15, could still be alive after all this time.
The McCann's spokesperson Clarence Mitchell said the couple were "incredibly grateful" and "greatly encouraged" for the approved extra funding amid stringent Government and police cutbacks.
He said: "They are greatly encouraged that the Met Police still believe there is work left to be done in the search for their daughter and they remain incredibly grateful to the Home Office for providing an extra budget for the investigation."
"It is a boost the while family and gives them renewed hope that one day they may finally find out what happened to Madeleine."
Mr Mitchell added: "Kate and Gerry appreciate everything the authorities have done and are doing to get a resolution after all this time. Beyond this they cannot comment on the ongoing operation."
The extra cash will enable Grange to keep going until the end of March next year.
This article was first published on dailymail.co.uk and is republished here with permission.