Kiwi skier Nico Porteous wins NZ's second bronze medal at the Winter Olympics!
Publish Date

Thursday, 22 February 2018, 8:29PM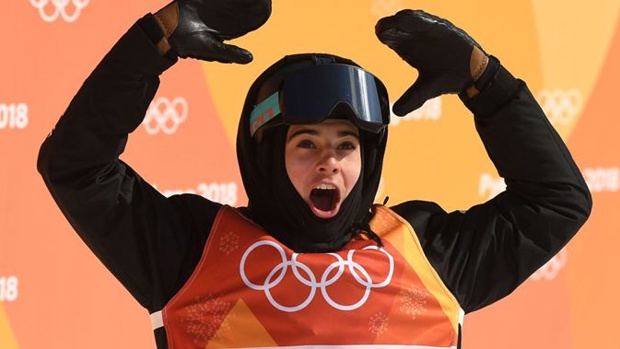 Teenager Nico Porteous has claimed bronze in the freestyle skiing halfpipe final at the Winter Olympics in PyeonChang - doubling New Zealand's medal tally at this year's Games.
Porteous secured third place after an amazing 94.8 run on his second attempt - after squeezing into the final by finishing 11th in qualifying.
Fellow New Zealander Beau-James Wells finished fourth with 91.60 on his third run, after his brother Byron - who qualified fourth - had to pull out due to injury.
"I was giving it everything I've got, trained as hard as I can," Porteous said. "Doing the two best runs of my life back to back, that's insane."
Porteous said he had no idea his big second run score of 94.8 was coming.
READ MORE:
• Kiwi snowboarder Zoi Sadowski-Synnott wins bronze at the Winter Olympics!
"I was happy with the way I skied and that was all I can be proud of. But for the judges to reflect that, it's insane.
"I definitely try to do my own tricks that no one else is doing and really push the sport. Today I couldn't have done better."
He said he was nervous sitting at the bottom of the run with some top quality skiers to come and the risk of being bumped out of the medals.
"But I'd done as much as I could, and if that wasn't enough then it wasn't enough."
As for the future, Porteous was understandably short of ideas in the emotion of the moment.
"I honestly have no clue. I don't know what's going to happen from here. I've never podium-ed at a big event before. I guess we'll see."
This article was first published on nzherald.co.nz and is republished here with permission.