Nelson fires: The town of Wakefield is being evacuated amid fears strengthening winds
Publish Date

Monday, 11 February 2019, 11:13AM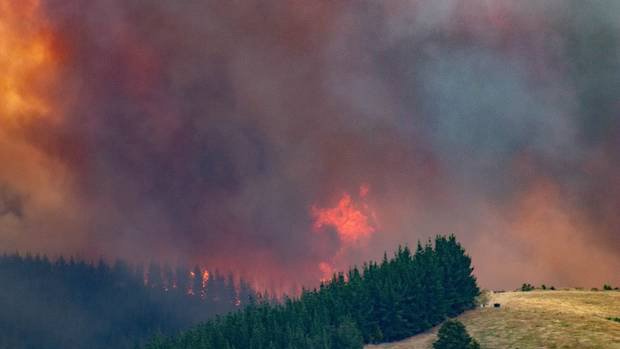 The town of Wakefield is being evacuated after fire chiefs fear that a northerly wind is picking up and could threaten the town.
The call was made at 12.50pm today to start evacuating the 3000 residents.
It affects between 800-900 homes. The evacuation is expected to take 4-6 hours.
Civil Defence recovery manager Richard Kirkby said residents need to go now. There is no time to dampen down their properties, he said.
Kirkby said between the State Highway and the river, the whole area is being evacuated "as we speak".
"The rest of Wakefield will follow suit, they have all been told to move out, but they are focusing on that first stage and then they will be moving on to the second stage."
Kirkby was encouraging residents to go and stay with family and friends.
"We have opened up the Saxton Stadium and that is sufficiently big that if people need to have a place to stay that will be set aside for them to go and stay there."

The fire front is currently about 2.5km-3km away.
However, there's fears that a northerly wind, which has just started to pick up, will fan the fire as it did yesterday afternoon.
There have been reports of embers from the blaze jumping 600-800m. It's feared that embers could spark a new front by landing on the tinder-dry area, which has just been declared by Agriculture Minister Damien O'Connor as being a drought zone.

The Civil Defence Centre in Wakefield has been moved to Saxton Field Stadium.
Evacuated residents are asked to register, either by going to the centre or for those who can't make it to the centre, or don't need additional assistance please call 03 543 8400 to register by phone.
Residents have been advised by text message. Police officers and Defence Force personnel are then going door-to-door.
Fire officials say the fire is not under control at the moment, Kirby told media.
"They're doing their best to limit where it goes."
This article was first published on nzherald.co.nz and is republished here with permission.