NZ Cinema Chain Slammed For 'Sexist' Ghostbusters Message on Facebook
Publish Date

Friday, 15 July 2016, 1:28PM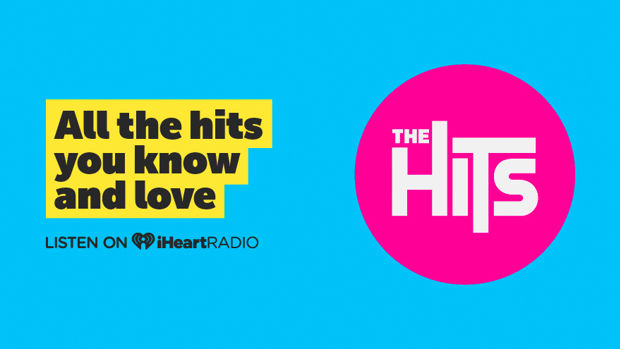 A New Zealand cinema chain is under fire for posting a seemingly sexist Facebook message about a reboot of the popular film Ghostbusters.
The film, which opens in New Zealand cinemas this week, is a reworked version of the 1984 original featuring an all-female cast including, Kristen Wiig, Melissa McCarthy, Kate McKinnon and Leslie Jones.
But a message posted on Facebook by Hoyts promoting the film's release which referenced the all-female cast quickly sparked a negative reaction.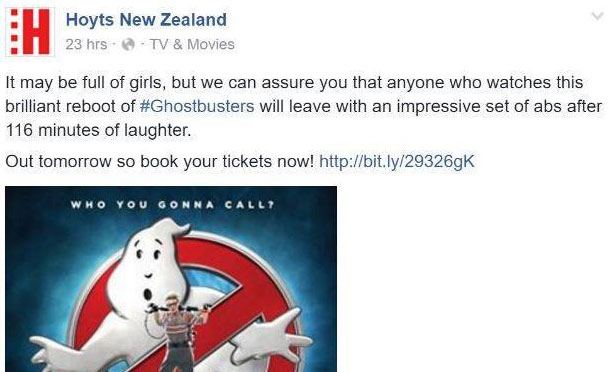 It read: "It may be full of girls, but we can assure you that anyone who watches this brilliant reboot of #Ghostbusters will leave with an impressive set of abs after 116 minutes of laughter." 
The post has since been deleted.
Readers quickly took offense at the message.
"Hoyts are you actually sexist bigots or just completely ignorant? Maybe reword this post," wrote one.
Others took to Twitter to discuss the post after it was removed.
@davidfarrier Can't believe they didn't go with the original 'WARNING: MAY CONTAIN MULTIPLE UTERUS OWNERS'

— John Palethorpe (@MrDuttonPeabody) July 14, 2016
@davidfarrier christ. i wish this were tongue in cheek, but somehow i don't think it is

— jessie (@planvoodoo) July 14, 2016
Some thought this was just as bad as the first post.
"It's okay: they have fixed it they have removed any mention of the offending material (girls)," wrote one.
"I was really keen to take my family and my kids' friends and make a big party of watching this, but I won't be taking them to watch it at Hoyts after this disappointing promotion of it. Is it really so hard to promote women stars?" said another.
"Interestingly enough the post has since been taken down. There's a new one up that's almost as bad though ... I won't be seeing this at Hoyts either," said a third.
"Hoyts, please catch up to 2016. You're embarrassing yourself," wrote a fourth.
A fifth said: "I think you're doing an abysmal job of managing your social media. This is your second attempt at promoting the Ghostbusters film on your FB page, and it's still wrong. This is a film that stars four women in the lead roles, yet you seem to have gone out of your way to play down this selling point."
Hoyts didn't respond to a Herald request for comment.