State of emergency declared in Christchurch
Publish Date

Saturday, 22 July 2017, 12:20PM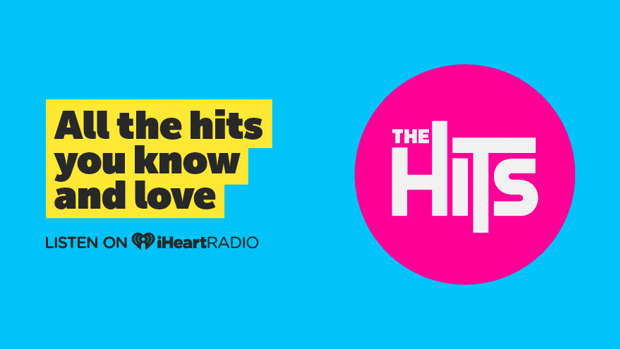 KEY POINTS:
A state of emergency remains in force in Timaru, Otago and now Christchurch
More rain is predicted for today
Dunedin's Taieri Plain heading for second-largest flood
Motorists should avoid non-essential travel
Dunedin airport is operational so the rugby is ON!
A state of emergency has been declared in Christchurch, the fourth area to do so following a severe storm.
Christchurch mayor Lianne Dalziel announced the move at midday as a "precautionary measure" to allow the region to prepare fully for any issues that may arise with the high tide due this afternoon.

The city's Civil Defence Centre is re-opening again at midday today.
States of emergency are ongoing in Timaru, Otago and Dunedin after a massive storm lashed the south during the past 24 hours, causing widespread flooding.
Civil Defence Controller Sue Bidrose said residents were being asked to move from Ravenswood Rd in the seaside suburb of St Clair this morning.
"I know about it because some of the people are friends of mine and they're coming here. I'm just making up the bed in the spare room now," she said.
Bidrose had gone home to catch a couple of hours shut-eye after a busy night.
"My friends called and said 'we can bloody see it from our house' but I don't know how bad it is yet," Bidrose said.
Three homes were evacuated.
Meanwhile, all eyes remain on the Taieri River south of the city after predictions it would rise to near-record levels today.
Farmers on the Taieri Plains were given two hours to grab valuables and "just go" as the swollen river looked set to breach its banks last night.
Civil Defence staff visited Josh Adam's sheep, beef and dairy farm in Henley about 9.30pm and gave him and wife Ellie-May two hours to evacuate the property, he said.
They called around some friends who helped move valuables to higher ground.
"We just threw everything up on the beds and hoped for the best," he told the Otago Daily Times.
They took treasured items - such as wedding photos - with them.
A slip was halfway across a flooded road as they left the property, he said.
At 4.30am flood levels at Outram were at the second highest level ever recorded, at 1825 cumecs and the river was still rising, officials said.
Rain has continued to fall overnight, with 40mm in Dunedin since midnight. Forecasters say that should ease this morning, but rain will continue in Canterbury until this evening.
Highways throughout Otago are closed, and the peninsula is cut off by several major slips.
VIEW STATE HIGHWAY CLOSURES HERE.
Soldiers were called to help with the chaos, including rescuing nine people trapped in and on cars on State Highway 87 early this morning. A unimog transported the occupants to safety.
"The information at this stage suggests this will be one of the biggest floods on record in the Taieri," Bidrose said last night.
People need to be aware there will be widespread debris and damage and motorists must drive carefully and to the conditions, she said.
"We are asking people to respect road signs and avoid driving through floodwaters if possible. If they have to drive through surface water, please do so very slowly."
Further north, about 1500 people in settlements near Timaru were told to leave their homes as water levels rose.
In Dunedin, stormwater systems were unable to cope with the deluge. People were warned to avoid contaminated floodwaters.
The council had appealed for volunteers to help fill sandbags to protect low-lying properties.
Yesterday, there were fears the storm could affect tonight's big South Island Super Rugby quarterfinal in Christchurch. The Highlanders were unable to fly out of Dunedin and were looking at a four-and-a-half hour bus trip north. However, the airport is now open.
Soldiers moved into Timaru late yesterday to help the city cope with the storm. Intense rain caused slips and road closures.
A Timaru District Council official said 24 personnel and nine trucks had been deployed after evacuation warnings were issued. In a Facebook posting, the council warned residents in low-lying areas to leave their homes.
Welfare centres were set up in Temuka, Pleasant Point and Timaru.
The storm disrupted the plans of thousands of families as the school holidays drew to a close. Many flights were cancelled from South Island centres. Travellers using South Island highways were warned that routes could be closed today. Snow and ice were forecast for all alpine passes.
Bridges were breached and several roads flooded in Oamaru. The North Otago town recorded 57.6mm of rain between 9am and 5pm, a record for a single day in July.
A gravely ill child was at the centre of a mercy dash requiring soldiers to take the youngster by Unimog from Oamaru Hospital to the intensive care unit at Dunedin Hospital last night. Flooding had blocked all roads south of the town and there was no way to get through.
Members of the Oamaru Volunteer Fire Brigade evacuated an Itchen St, Oamaru, property late last night after a retaining wall slipped and struck the house after a day of record-setting rain.
Forecast for Saturday
Meanwhile, a slip has blocked part of State Highway 1 north of Auckland this morning following heavy rain in the region.
Motorists are urged to drive with caution in the area between Pohuehue and Puhoi as emergency services work the clear the debris.
Auckland was hit with heavy showers, including hail and thunderstorms yesterday, in a month with just two rain-free days so far.
The Metservice said further rain was due to fall today, although showers would ease in the afternoon.
Strong winds were also likely, Metservice forecaster Tuporo Masters said, with strong north-westerlies striking the north, while Wellington would be hit by a strong southerly.
"The winds in Wellington will strengthen up to gale force by the afternoon," Masters said. "It's a very complex situation across the country at the moment, really dynamic."
"The whole system is rotating around the country like a washing machine in a spin cycle."
Further south, Canterbury and to a lesser extent Dunedin, would face the remnants of yesterday's storm, bringing more rain to an already sodden region.
Masters said the east coast of the South Island could expect another 50mm today, gradually easing in the afternoon.
"On top of the rain they've already had, that's going to mean they're completely saturated, their catchments are already overwhelmed," he said.
"It will ease, but because the ground is already waterlogged anything on top of what they've had won't help."
Source: NZ Herald