How this best man completely upstaged his best friend's wedding
Publish Date

Wednesday, 7 June 2017, 8:45AM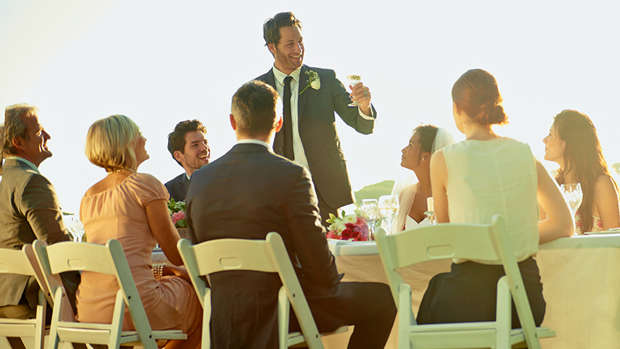 Your wedding day is the one day in your life where the world and everyone in it revolves around you and your partner.
Friends must submit to your crazy demands, calm you in bride/groomzilla moments and certainly not look as good as you.
Most importantly, they should definitely not steal the spotlight by proposing or announce their pregnancy, especially when they are the best man.
This may sound like some kind of sick joke, but it actually happened to one unlucky couple.
The bride wrote to an advice column, which she shared on Twitter, asking for confirmation that her anger was reasonable, reported Metro.
Twitter was quick to reassure her that her fury was completely reasonable.
She starts "My husband and I started dating, got pregnant, had a child, moved in together, bought a house and got a dog in that order".
"Our friends and family have asked us for years why we weren't married yet. We always pushed it off to build better lives. We've done really well for ourselves and finally reached a point where we could afford a huge blowout wedding to celebrate our lives with everyone we know and love. My husband's best friend, 'John', was the best man/officiant."
The day started off perfectly
"The setting was beautiful, everyone seemed happy, our families were overjoyed. My mum may have used the phrase 'hallelujah' a few dozen times. The entire atmosphere felt moving."
Until...
"So moving in fact, that John stopped mid-ceremony to propose to his longtime girlfriend, 'Jane', and reveal her pregnancy."
"I couldn't even hear the vows my husband wrote or the rest of the ceremony over the noise of Jane's happy sobs, her very surprised family who were also guests and people seated nearby congratulating her. Even the videographer cut to her frequently during the ceremony and you can't hear anything over the chatter."
It gets worse
"When John gave his toast, he apologised for being caught up in the moment and then proceeded to talk about his and Jane's future with nary a mention of us.
"John even went out of his way to ask the band for a special dance for just him and Jane on the dance floor."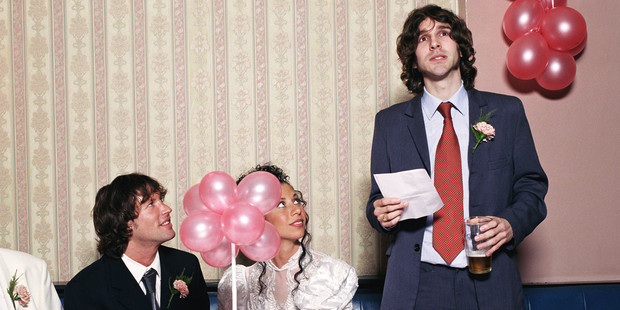 It's not all about you John. Photo / Getty Images
Was it your wedding John?
"I've never been an attention hog, and I wouldn't even have minded if he'd proposed after the ceremony, but weeks later I am still seething.
"I am so shocked and angry that I keep asking myself if this is real life."
Her husband and John have not spoken since the wedding. He jokes that he will talk to him again when he gives him a $40,000 cheque for "their half of the wedding".
Friends and family have told them that they should just get over it, but Twitter had their backs.
Outraged comments gave many ways that they could get their revenge.
Oh, John. What have you done?
This article was first published on NZ Herald and is republished here with permission.