VOTE: What do you think the royal baby is likely to be called?
Publish Date

Tuesday, 24 April 2018, 11:13AM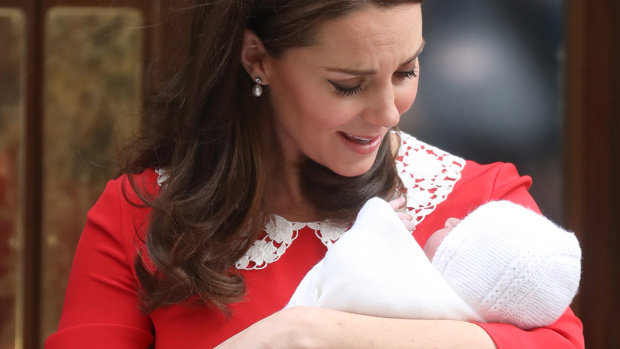 The royal baby is here!
Which means speculation has turned to what the little prince's name will be.
The baby boy was born at St. Mary's Hospital at 11.01am London time, but as with the Duke and Duchess' older children, Prince George, 4, and Princess Charlotte, 2, it is likely to be a few days until a name is announced.
Prince George's name was announced on Twitter two days after he was born.
Princess Charlotte's name was also announced on Twitter two days after her birth.

There are two main reasons for the name delay, according to experts.
"The reasoning is perhaps two fold. On one hand there's a desire to inform the families before a public declaration is made and any new parent appreciates having a little private time to get to know their new addition before the onslaught of announcements," commenter Victoria Arbiter said.
"Royals, however, also have to consider the great responsibility in naming a new member of the family and I expect they want to be a hundred percent certain of their choice before announcing the name and sealing the baby's place in history."
READ MORE:
• Take a look inside the £7,500-a-night Lindo Wing where Kate Middleton gave birth - to call it fancy is an understatement!
• Here's your first look at the new royal baby!
So what could the royal baby be named?
Among the bookmaker's favourites for the boy, who will be fifth in line to the throne, are Arthur, Albert and James.
"Arthur has been very well backed over the last 24 hours and the sustained gamble has snowballed, causing the odds to plummet," said a spokesman for the UK's top bookmaker, William Hill.
"It would not be a surprise if child number three was christened Arthur."
Stace is certain his name will be Arthur, while Flynny wants him to be called Albert.
What do you think he'll be christened?