Powder Discovery In Tauranga Leads To Emergency Response
Publish Date

Wednesday, 26 August 2015, 1:53PM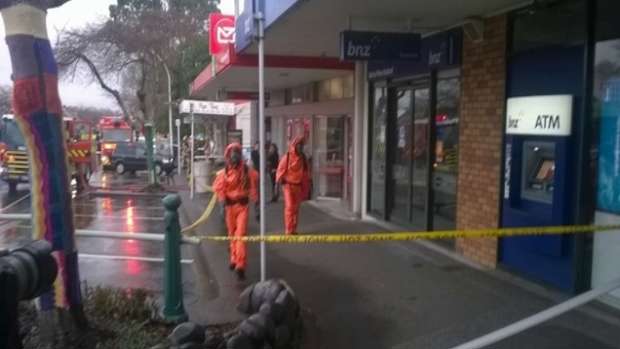 Two Greerton women and two fire fighters had to be decontaminated by a hazardous substances unit after coming into contact with an unidentified white powder.
The two Greerton PostShop staff got a nasty surprise when they discovered the unknown substance leaking from an envelope while sorting the mail about 8am yesterday.
The scare prompted a full emergency service response and took about an hour and a half for fire fighters to contain and isolate.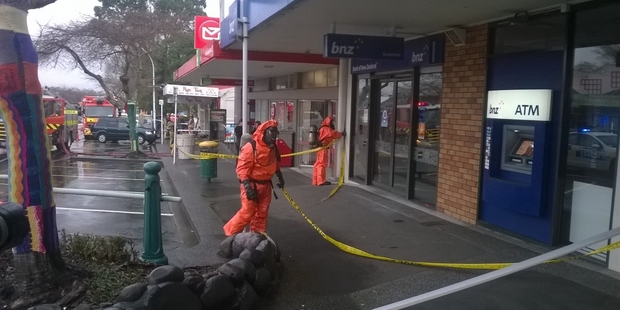 Emergency services cordon off a street after a powder scare.
Three fire trucks and a hazmat truck were at the scene.
Fire fighters in orange hazardous material suits and face masks set up an emergency decontamination unit to wash down the PostShop staff and firefighters who came into contact with the mystery substance.
Traffic continued flowing along Chadwick Rd, but the area around the shop was blocked off to the public until about 9.30am.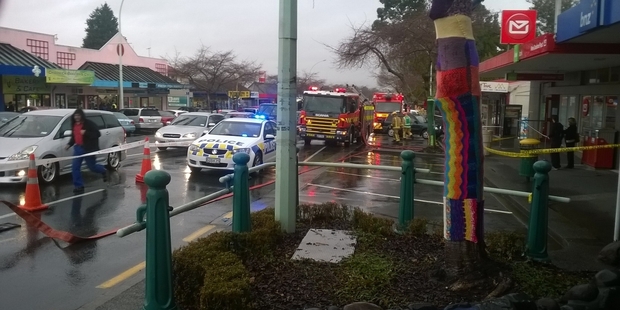 Emergency services on site at the Post Shop
Tauranga fire senior station officer Mania Durham said it was not known what the white powder in the envelope was, but it was treated as hazardous as a precaution.
The powder was handed over to police for testing after the incident, Mr Durham said.
"It could turn out to be nothing, but then again we never know."
Emergency services were called to a similar incident last month when a suspicious red powder was mailed to Western Bay District Council with a threatening note.
Two staff members were working at the information services section of the council's head office on Cameron Rd when they opened the posted envelope containing the powder and note.
Testing showed the red powder to be harmless.
Source: Bay of Plenty Times