Body language expert weighs in on what Kate Middleton really thinks of Meghan Markle
Publish Date

Tuesday, 17 July 2018, 12:00PM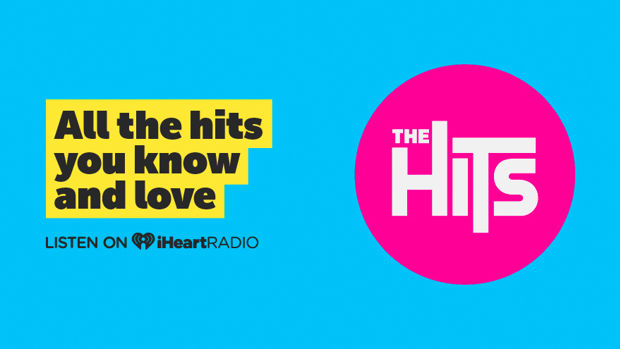 Duchess Catherine and Duchess Meghan are "closer than ever."
The 36-year-old former actress only joined the royal family two months ago when she married Prince Harry at Windsor Castle in Windsor on May 19, but she's seemingly settled in well as she and her sister-in-law - who is married to Prince William - have been bonding over their shared interest in their Royal Foundation work.
A source told Entertainment Tonight: "The sisters-in-law are closer than ever."
They have even started dressing in a similar style, with Kate donning a dress in a similar yellow shade to a frock Meghan recently wore.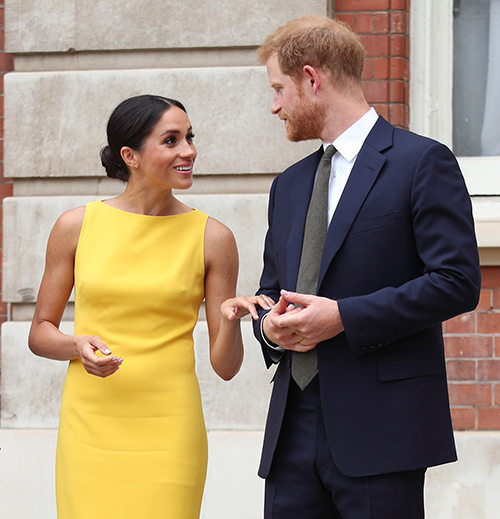 Photo / Getty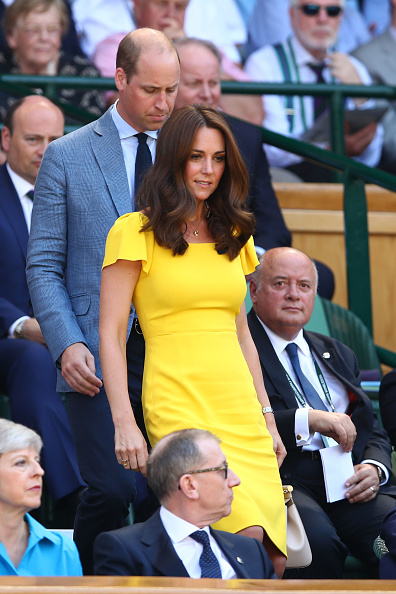 Photo / Getty
Even a body language expert says there are a lot of encouraging signs from the pair's Wimbledon outing.
Speaking to Daily Mail, author and body language expert Judi James explained the duchesses' body language signalled a strengthening bond and "genuine" happiness at being in each other's company. 
"Royal newbie" Meghan was seen taking protocol cues from Kate but also helped the Duchess of Cambridge relax with her "naughty" smile and sense of humour. 
James said: "The amount of spontaneous mirroring plus the very congruent expressions of happiness and excitement on their faces signalled a growing friendship between the two women."
Here, she identifies four key ways in which this bond was on display ...
Picking up protocol
The Duchess of Cambridge is often praised for her gracious nature and rarely puts a foot wrong at royal engagements, so it is of little surprise Meghan would look to her sister-in-law for tips on how to conduct herself. 
This was evident when Meghan "face-watched" Kate to check for signals.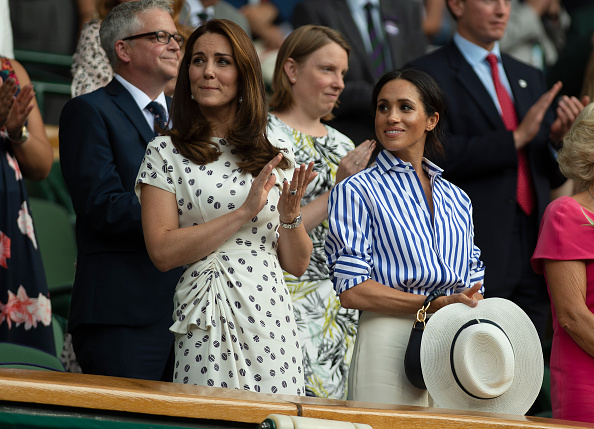 Photo / Getty
James explained: "Royal newbie Meghan is clearly still learning on the job and her lower-key poses with Kate plus some of her face-watching signals suggested she was picking up protocol tips from her new sister-in-law."
This mirroring was reversed when Kate picked up the small "baby wave" that Meghan used to greet spectators when one waves with the handheld at head level. 
Mutual enjoyment 

 
"Kate is the royal with the pitch-perfect smile and that was very much on display, but the more regal aspect did relax several times with Meghan," James noted.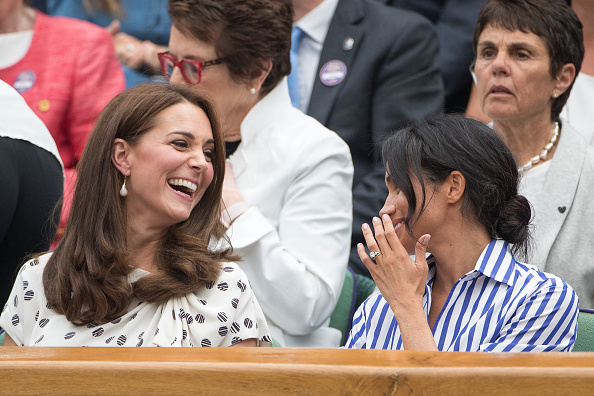 Photo / Getty
The Duchess of Cambridge, 36, "joined in the fun" with her sister-in-law and was genuinely pleased to be spending the day with her.   
James added: "The rounded 'apple' cheeks plus the crinkling around the corners of the eyes showed the happiness to be the new royal double-act was mutual and genuine."
Close exchanges 
James said: "Harry has always been keen to make his sister-in-law relax and giggle more in public and it looked very much as though the confident and slightly more spontaneous Meghan might be taking on that role of her own accord."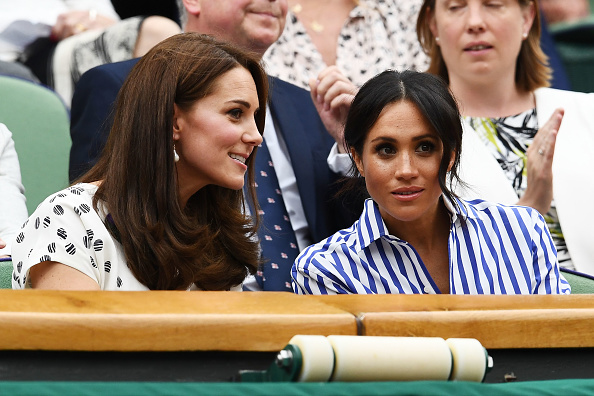 Photo / Getty
She added: "[Meghan's] rather naughty smile and her hand-to-mouth whispering pose suggested shared fun and close exchanges."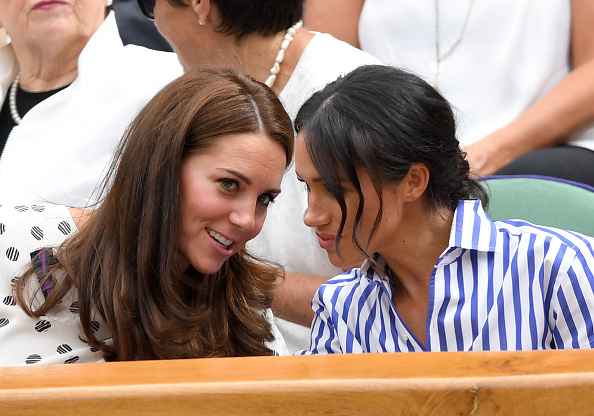 Photo / Getty
Like-minded thinking
Meghan and Kate were seen leaning in close to each other at several points during the match. 
Ms James explained the behaviour suggests "high levels of rapport and like-minded thinking".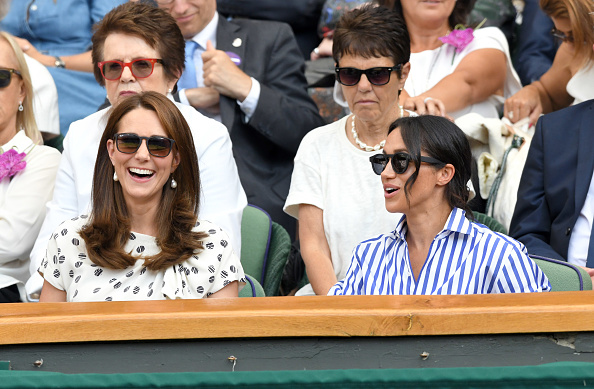 Photo / Getty
This article was originally published on Daily Mail and is reproduced here with permission. Additional reporting by Bang! Showbiz and The Hits.