Chelsea Winter angers fans with fake baby "news"
Publish Date

Wednesday, 27 September 2017, 9:31AM
Celebrity chef Chelsea Winter has angered her fans after "faking" a pregnancy announcement.
The 'Masterchef NZ' winner took to Facebook yesterday posting a photo of what appeared to be her cradling a baby bump, followed by the caption "So... can you guess what's arriving very very soon?".
The post received over 4,500 likes, while scores of her followers congratulated her on the news.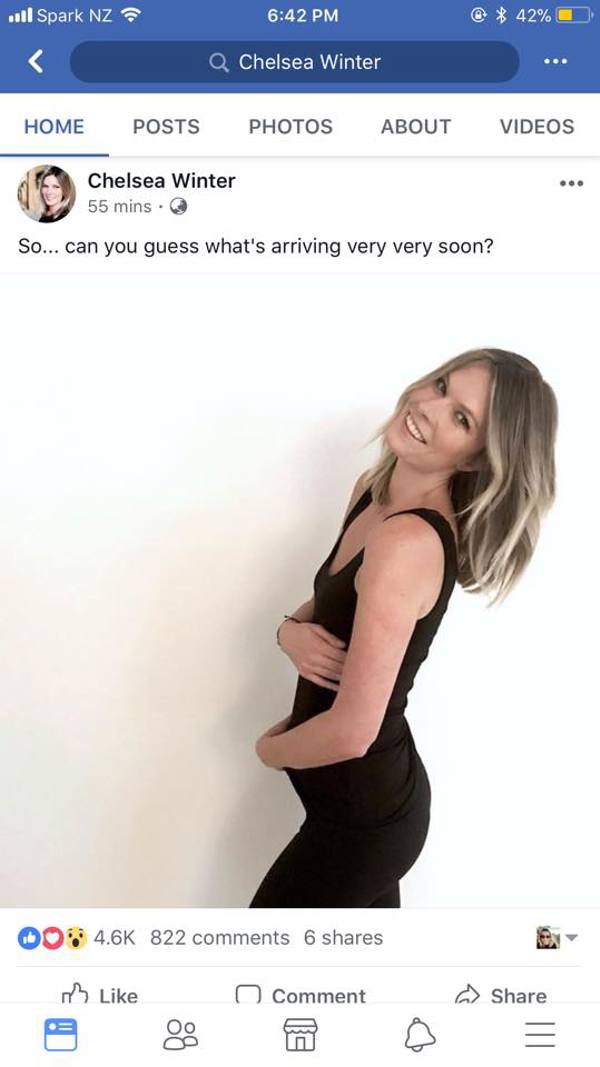 However, last night she revealed that it was all one big publicity stunt for her new cook book 'EAT'.
And her fans are less than impressed with the stunt.
"Wow... that is so attention seeking," one user posted.
"Bit of a tragic publicity stunt in my opinion! Kind of made me lose respect for you Chelsea," another commented.
A third added, "It's really a horrible thing to joke about. As some women can't have a baby, 1-4 women have a miscarriage and many more have fertility problems. Not really say a sorry it's very sad and disappointing."
"I like to support kiwis doing well. But I think this deception was not needed," another wrote.
While some fans found the funny side to her joke.
"I loved your post Chelsea! I think some people got very excited and are now obviously struggling to deal with the disappointment," one commented.
"Good on you Chelsea your doing amazing the Facebook police need to lighten up and see the funny things in life," a second chimed in.
Chelsea posted a comment following the backlash, telling her followers she didn't mean to offend.
"It was just a bit of fun - of course I didn't mean to offend ;) I'm comfortable with it - so I hope you guys are too! I have always called my books my babies," she wrote.