Experts grill Married at First Sight stars on their behaviour in revealing finale
Publish Date

Tuesday, 14 November 2017, 7:30AM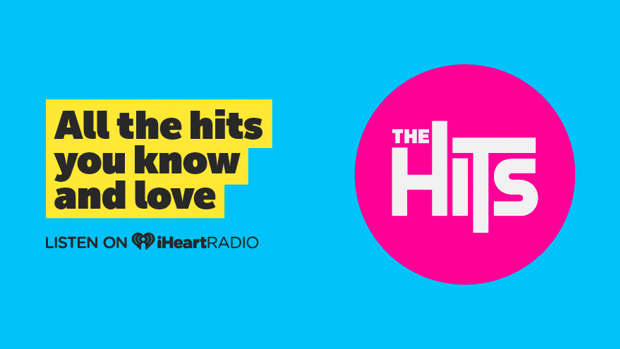 Married At First Sight is over, but it went out with one final hurrah of awkwardness, forced socialising and some rubbing of salt into not-so-old wounds.
The crew gathered for a reunion therapy session in which the experts did not hold back.
Right from the start, Pani held nothing back, calling out Lacey for her ridiculously over-the-top behaviour on the show.
She also called her out for making such a scene about Luke trying to get famous when she applied to be a Bravo host.
Lacey - who had already accused the experts of attacking her and putting words in her mouth, and whose neck was getting redder and redder - refused to answer the question and stormed off (for the second time during her session).
She also got royally shown up when she complained: "All we had was fun. You can't have a relationship based on fun... I think a relationship is more serious than that".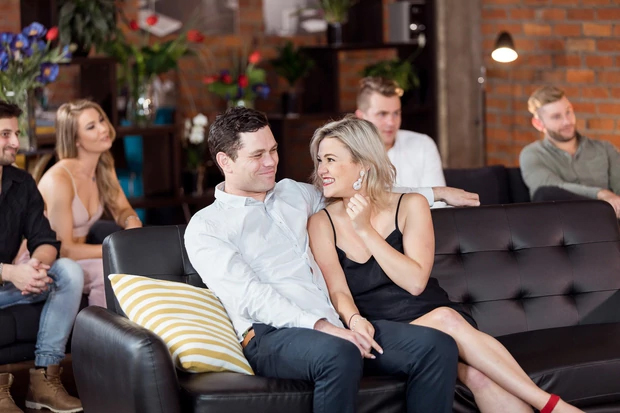 Later, we cut to Brett and Angel, who are planning on renewing their vows, moving in together, getting a French bulldog and starting a family.
The secret to their success? "We've just laughed and joked the whole way through it and not taken it too seriously."
Awkward.
The loved-up pair spent the whole episode watching their fellow castmates and looking like the rest of us when our friends start arguing at dinner.
They were all forced to watch a sick kind of recap, including all the nasty things their partners said about them on camera, and then made to discuss their failed relationships while everyone else listened in.
Luke and Lacey aside, it was all pretty dull as they continued to put on a show for the cameras.
Claire insisted everything was fine when clearly, nothing was fine. Vicky said she'd voice her real thoughts when they were off camera and without microphones, and Aaron and Ben plotted how they would answer things in advance.
There were some moments of uncomfortable realness though.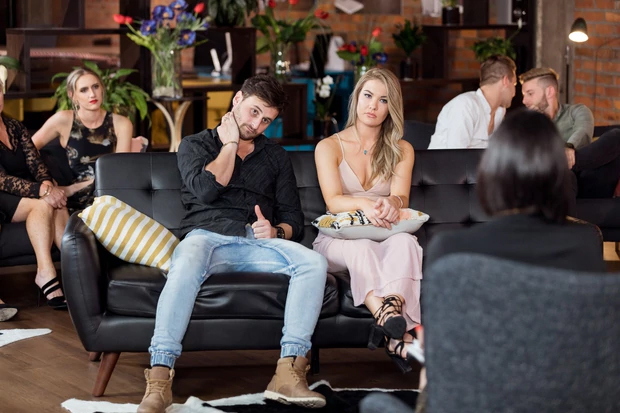 Like when Vicky and Andrew said they were friends, and Andrew added: "She's going to fall for me one day, I'm sure."
At best, Andrew has clearly spent too much time watching 90s rom-coms. At worst, given what we now know about his Tinder history and inability to take no for an answer, it seems like a red flag, but everyone laughed it off anyway.
Thank God for Brett and Angel and the fact that somehow, someone managed to find something good in this incredibly dramatic, totally nonsensical mess of a TV show.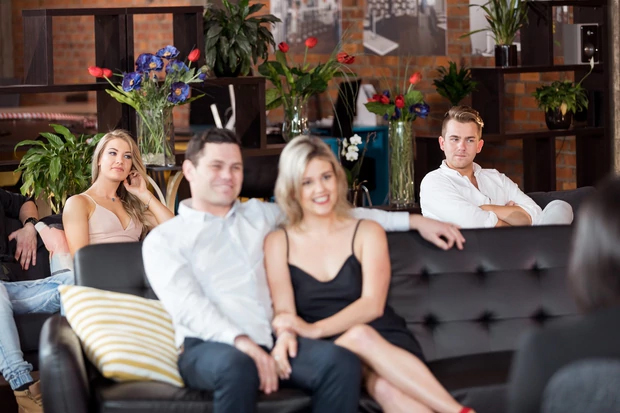 In stark contrast to the rest of the evening, everyone else watched them with admiration and a tinge of jealousy as they talked about "hitting the jackpot", "doing anything to find love and happiness" and "feeling like the luckiest person on earth".
Forget a second season, can we please just have a spinoff series following Brett and Angel's love story?
This article was first published on NZ Herald and is republished here with permission.