Kate Spade's husband breaks silence in moving statement after his wife's tragic death
Publish Date

Thursday, 7 June 2018, 8:00AM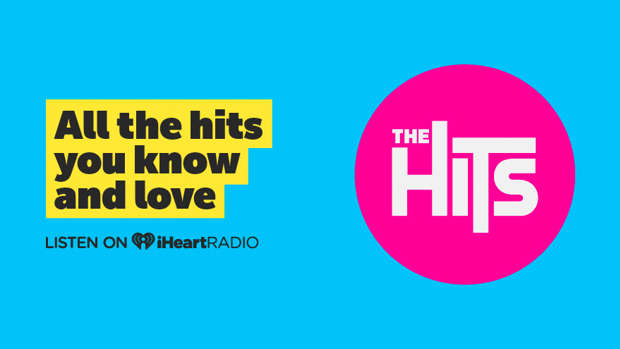 Kate Spade and her husband Andy Spade were "living separately" before she was found dead.
The 55-year-old fashion designer tragically died in her apartment in New York City earlier this week in an apparent suicide and, although the reason for her ending her life still remains a mystery, police have reportedly learnt that her spouse Andy Spade - the brother of actor David Spade - "needed a break" from their relationship and was living in a nearby flat.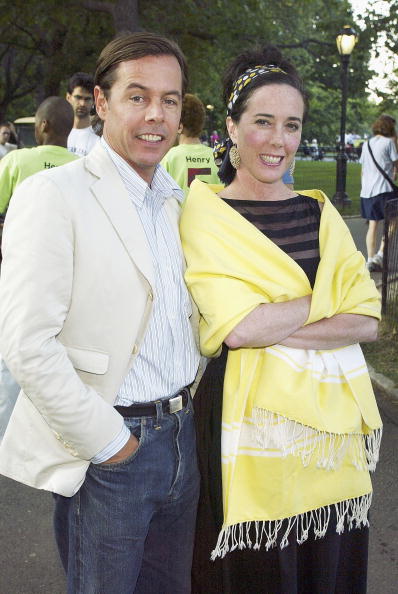 Photo / Getty
Breaking his silence in a moving statement, Andy has now hit out at the "false" rumours that he was going to divorce Kate.
Earlier a source told TMZ that Andy, whom she was married to from 1994 until her death, had requested a divorce but the handbag designer didn't want to end their marriage.
Andy Spade's full statement: 

Photo / Getty
"Kate was the most beautiful woman in the world. She was the kindest person I've ever known and my best friend for 35 years. My daughter and I are devastated by her loss, and can't even begin to fathom life without her. We are deeply heartbroken and miss her already.
Kate suffered from depression and anxiety for many years. She was actively seeking help and working closely with her doctors to treat her disease, one that takes far too many lives. We were in touch with her the night before and she sounded happy. There was no indication and no warning that she would do this. It was a complete shock. And it clearly wasn't her. There were personal demons she was battling.
For the past 10 months we had been living separately but within a few blocks of each other. Bea was living with both of us and we saw each other or spoke every day. We ate many meals together as a family and continued to vacation together as a family. Our daughter was our priority. We were not legally separated, and never even discussed divorce. We were best friends trying to work through our problems in the best way we knew how. We were together for 35 years. We loved each other very much and simply needed a break.
This is the truth. Anything else that is out there right now is false. She was actively seeking help for depression and anxiety over the last 5 years, seeing a doctor on a regular basis and taking medication for both depression and anxiety. There was no substance or alcohol abuse. There were no business problems. We loved creating our businesses together. We were co-parenting our beautiful daughter. I have yet to see any note left behind and am appalled that a private message to my daughter has been so heartlessly shared with the media.
My main concern is Bea and protecting her privacy as she deals with the unimaginable grief of losing her mother. Kate loved Bea so very much."
It's believed Kate left a suicide note when she died and in the heartbreaking letter she told her 13-year-old daughter Frances Beatrix, whom she has with Andy, that she has "always loved" her and that she shouldn't blame herself for what she's decided to do.
Meanwhile, Kate's sister Reto Saffo has admitted her suicide didn't come as a shock to her because she's been battling with severe depression for years.
She said recently: "I will say this was not unexpected by me. She was always a very excitable little girl and I felt all the stress/pressure of her brand (KS) may have flipped the switch where she eventually became full-on manic depressive. I'd come so VERY close to getting her to go in for treatment (to the same place Catherine Zeta-Jones went for her successful bipolar treatment program). I'd spoken with them on the phone (not telling them exactly who the patient would be). They agreed to fly in and talk with her and take her with them to the treatment centre.
"She was all set to go - but then chickened out by morning. I even said I (would) go with her and be a 'patient' too (she liked that idea) . . . That seemed to make her more comfortable, and we'd get sooo close to packing her bags, but - in the end, the 'image' of her brand (happy-go-lucky Kate Spade) was more important for her to keep up. She was definitely worried about what people would say if they found out."
David Spade has also broken his silence saying he "can't believe" his sister-in-law Kate Spade has died.
Alongside a photograph of him and Kate - who was married to his brother Andy Spade - at a family gathering over the festive period, he wrote: "Fuzzy picture but i love it. Kate and I during Christmas family photos. We had so much fun that day. She was so sharp and quick on her feet. She could make me laugh so hard. I still cant believe it. Its a rough world out there people, try to hang on. (sic)"
Kate was a successful designer, having founded Kate Spade New York in 1993.
The line began by designing its famously colourful handbags before expanding into other accessories and clothing, and eventually became a billion dollar brand.
Kate sold her ownership stake in the brand in 2006, and in 2016 she revealed she had taken time away from designing in order to focus on motherhood.
WHERE TO GET HELP:
• Lifeline: 0800 543 354 (available 24/7)
• Suicide Crisis Helpline: 0508 828 865 (0508 TAUTOKO) (available 24/7)
• Need To Talk? 1737: - Text 1737 
• Youthline: 0800 376 633
• Kidsline: 0800 543 754 (available 24/7)
• Whatsup: 0800 942 8787 (1pm to 11pm)
• Depression helpline: 0800 111 757 (available 24/7)
• Rainbow Youth: (09) 376 4155
• Samaritans 0800 726 666
• If it is an emergency and you feel like you or someone else is at risk, call 111.
- Bang! Showbiz