Kiwi director Taika Waititi proves he really can fall asleep anywhere in hilarious new video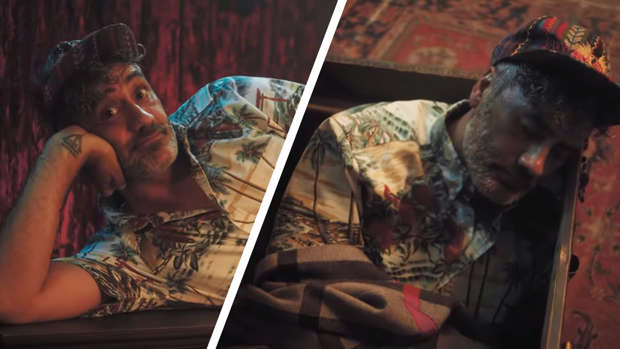 Warning: Video contains explicit language.
You may know Kiwi director Taika Waititi for his amazing films such as What We Do In The Shadows, Boy, Hunt for the Wilderpeople, Thor: Ragnarok and, of course, Jojo Rabbit – which has recently been nominated for six Oscar Awards.
However, it's Taika's other hidden talent that has been put on show in a new – and hilarious – video from Vanity Fair.
The 44-year-old has been snapped several times being able to sleep just about anywhere – even in the middle of a busy film set, and so the publication asked him to "show off his nap game" for their video series Surprise Showcase.
"Jojo Rabbit' director Taika Waititi showcases his ability to sleep in a steamer trunk, on top of a piano, in a cocoon chair, on a bed of nails and while listening to death metal," Vanity Fair writes about the clip.
Watch below, Taika and his classic Kiwi humour is sure to make you laugh.
You're welcome.
The New Zealander isn't the only celebrity to take part in Vanity Fair's Surprise Showcase.
Recently Renee Zellweger showed off her best tap dancing, Jennifer Lopez broke down her Bronx accent, and Riverdale actress Lili Reinhart revealed she has a laugh for every scenario.