Princess Eugenie reveals engagement news and her ring is absolutely stunning
Publish Date

Tuesday, 23 January 2018, 8:00AM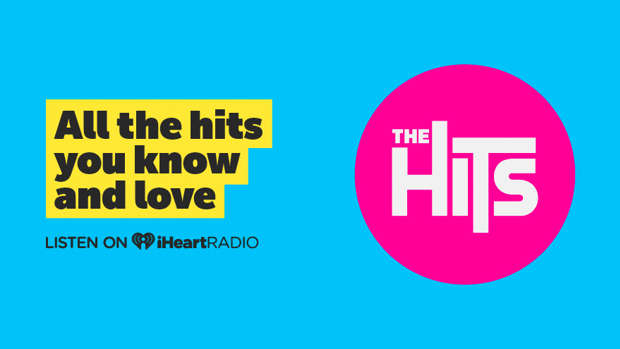 After Princess Eugenie's engagement news was revealed to the world by her thrilled parents, official portraits of the happy couple were released to mark the occasion - and offer that all-important first glimpse of the bride-to-be's ring.
The 27-year-old Princess' long-term boyfriend Jack Brooksbank, 31, popped the question in Nicaragua earlier this month with the unusual ring; a padparadscha sapphire surrounded by diamonds, the Daily Mail reports.
The sparkler bears a striking similarity to the one Eugenie's mother, Sarah Ferguson, was presented with by her ex-husband Prince Andrew, when they became engaged back in 1986 - although Fergie's ring was set with a pink Burma ruby.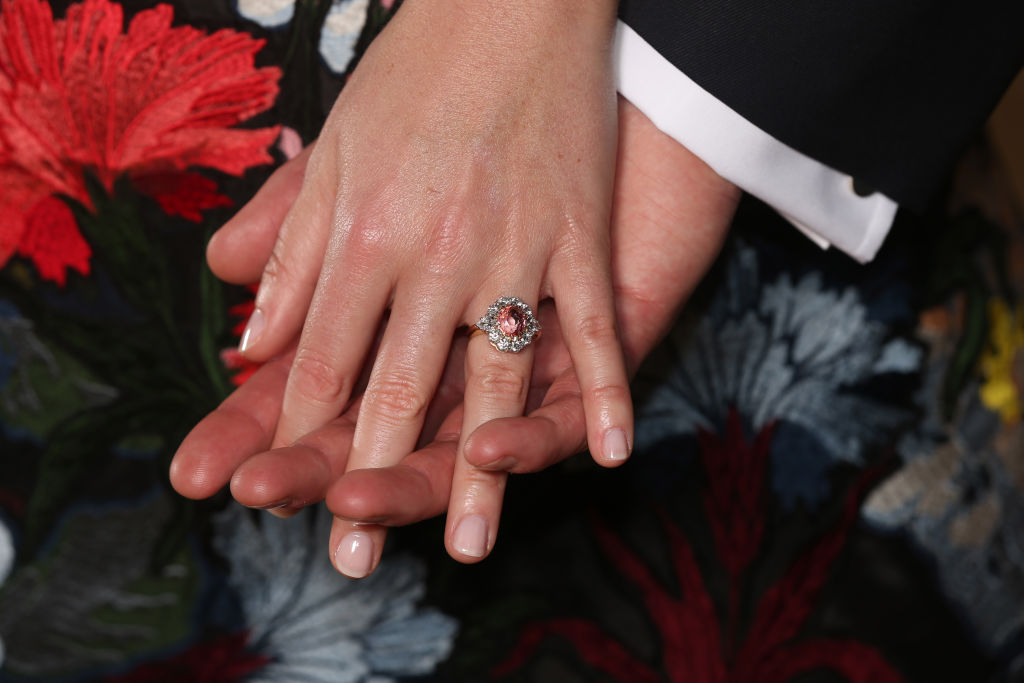 Photo / Getty
Eugenie and Jack are now set to exchange vows in the autumn at Windsor Castle - in the same chapel that will play host to Prince Harry and Meghan Markle's nuptials in May.
But unlike Harry and Meghan, who enlisted celebrity photographer Alexi Lubomirski - who has snapped everyone from Julia Roberts to Angelina Jolie - to take their engagement photos, the couple plumped for a more down-to-earth option in the form of Press Association photographer Jonathan Brady.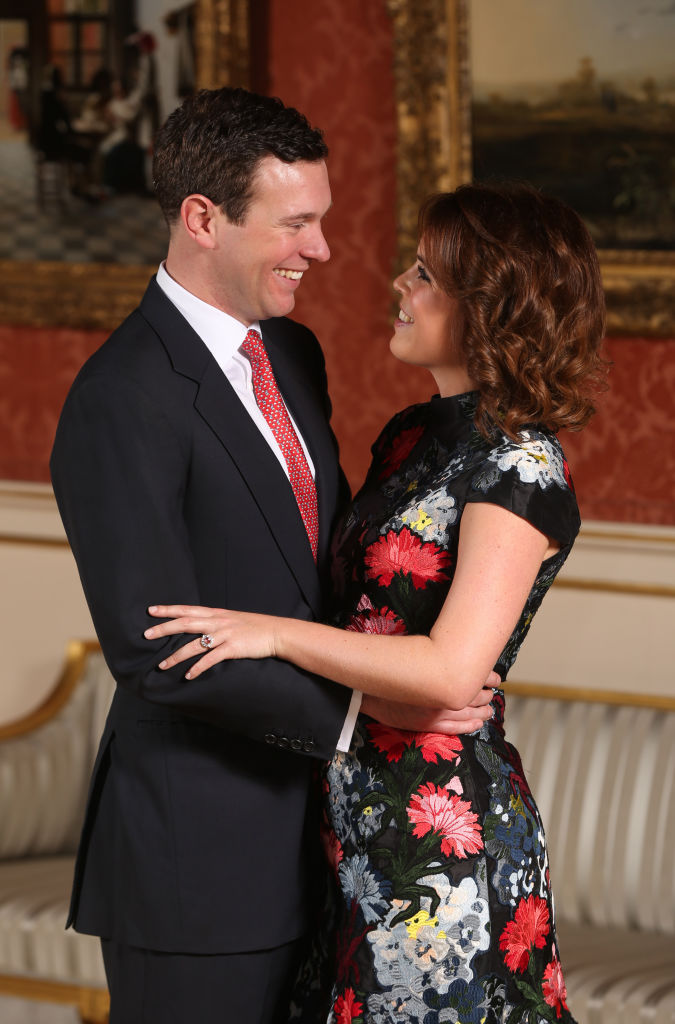 Photo / Getty
Eugenie showed off her thrifty side by recycling a floral dress by Erdem she previously wore for a photo shoot with Harper's Bazaar in 2016, teamed with Jimmy Choo shoes. 
Following the announcement on Monday proud mother-of-two Fergie, 58, took to Twitter to share her delight with the public in three tweets, which were retweeted by the Duke of York.
In the first, she wrote: "Total joy!! #engagement @TheDukeOfYork" and included a picture of the couple overlaid with the words: "A total embrace of goodness and joy. We love Jack and I am so excited to have a son, a brother and a best friend. Eugenie is one of the finest people I know and so together it will be pure harmony."
The Duke of York has said "I'm just completely overjoyed for them and wish them every happiness"
"Jack is an absolutely outstanding young man and Eugenie and he has got to know each other over a number of years and I'm really thrilled for them," he added.
"It's now about finding the time and the date and getting it all organised. I think in the Autumn sometime will be the time everyone will be looking at. 
He added: "We can't fix a date yet, we've got to look at everyone's diaries. It's a bit more complicated than that. 
"Today, it's their day and I'm just completely overjoyed for them and wish them every happiness."
He also tweeted a brief statement from Jack's parents Nicola and George who said they were "completely over the moon" and "very excited" for the couple. 
"We could not be more delighted with the news of the engagement," they added.
The couple also received a message from Prime Minister Theresa May, who made a brief statement, saying: "My very best wishes to Princess Eugenie and Jack Brooksbank on their engagement - congratulations to the happy couple."
But it was Prince Andrew's former wife Sarah Ferguson who put on the most excited display as all, making her joy known through a series of tweets, one of which features a picture of the couple on a boat. 
She wrote: "They float with laughter and love .. although a boat helps! #engagement #eugieandjack @TheDukeOfYork @yorkiebea". 
And in a third: "I always say that the river flows well to its destiny because of the guidance of a solid rock".
She added a number of hashtags, including #eugieandjack, perhaps hinting at a pet name she uses for her daughter, and it's small wonder the Duchess was so excited.  
As mother-of-the-bride, the wedding will provide her with her most significant role at a royal event since she divorced from Prince Andrew more than 20 years ago.
Earlier today, a joint announcement by the Duke and Duchess of York posted to Twitter with a new picture of the happy couple, read: "The Duke and Duchess of York are delighted to announce the engagement of Princess Eugenie to Mr. Jack Brooksbank.  
"Her Royal Highness and Mr. Brooksbank became engaged in Nicaragua earlier this month. The wedding will take place in the Autumn of 2018 at St George's Chapel in Windsor, with further details to be announced in due course."
It emerged today that, as with many royal couples, Brooksbank and Eugenie are very distantly related.
Brooksbank's father's great-grandfather is Viscount Coke, a former Earl of Leicester and a peer in the early 19th century.
Viscount Coke, who died in 1909, is also the great, great grandfather of Sarah Ferguson, Eugenie's mother. 
Princess Eugenie was last seen in public yesterday attending Sunday service at Sandringham, where there was no sign of a ring on her engagement finger. 
Jack was also in attendance but did not walk to church alongside his fiancée who strolled ahead with other family members, including her father Prince Andrew. 
The ring is expected to be revealed in an official portrait of the couple released by the palace later today.
The Queen would have been asked to grant permission for the wedding to take place at the chapel, as was the case with Meghan and Harry. 
And the guest list is likely to provide more than a healthy sprinkling of celebrity glamour, thanks to Eugenie's well-connected friends.
She's close to singer Ellie Goulding and was pictured with the star watching the Brooklyn Nets Vs New York Knicks game at Madison Square Gardens in New York in October. 
She's also good friends with model Poppy Delevingne and her sister Cara, as well as actress and ex of Prince Harry, Cressida Bonas.  
Pippa Middleton and her husband James are also likely to be on the guest list as Eugenie and Jack attended their wedding in Berkshire last May. 
Eugenie and Jack first met in Verbier in 2010, while Jack was on a skiing trip with friends.
The pair were rumoured to be engaged at the end of 2016 after Eugenie was seen with a band on her wedding finger. 
Sources close to the royal shot down the rumours claiming it was a piece of jewellery she's always worn.
However, rumours abounded at the time that the couple had made an informal promise to each other to wed within the next two years.  
Eugenie was said to have been rattled by her sister Beatrice's break-up from long-term boyfriend Dave Clark in August 2016 following a ten-year-romance. 
The royal was said to be eager for reassurance from Jack that their relationship would not go the same way. 
This article was first published on Daily Mail and is republished here with permission.