Royal wedding absence, paparazzi drama and his thoughts on Harry: Thomas Markle speaks out in tell-all interview
Publish Date

Tuesday, 19 June 2018, 7:30AM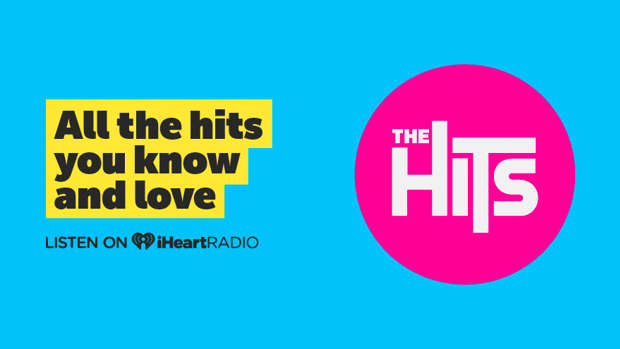 Thomas Markle was "very upset" not to walk his daughter Meghan down the aisle at her wedding.
The retired lighting director opted not to attend the nuptials of the Duke and Duchess of Sussex last month because he was recovering from heart surgery but he watched the ceremony on TV and "cried" when he saw his "beautiful" offspring exchange vows with Prince Harry.
He told Good Morning Britain: "It was incredible watching her.
"I was very proud. I was very upset that it wasn't me [walking her down the aisle] but the whole world was watching my daughter. I was very happy about that.
"The unfortunate thing for me now is I'm a footnote in one of the greatest moments in history rather than the dad walking her down the aisle. That upsets me somewhat."
After Thomas decided not to attend the wedding, Harry's father, Prince Charles, stepped in to accompany Meghan down the aisle at St George's Chapel at Windsor Castle and her dad felt "honoured" with the replacement.
He said: "I was honoured, I can't think of a better replacement than someone like Prince Charles."
Just weeks before the wedding, Thomas came under fire for staging paparazzi photographs that saw him getting measured for a suit and searching online for images of the former 'Suits' actress and her partner and he admitted he has apologised privately to them.
He added: "I accept full responsibility. I can say I'm sorry for those things for the rest of my life, but I'm paying for those things for the rest of my life...
"I realised it was a serious mistake. It's hard to take it back."
And when he broke the news he wouldn't be flying from California to the UK for their wedding, Meghan "cried".
He said: "They were disappointed. Meghan cried, I'm sure, and they both said 'Take care of yourself, we are really worried about you'."
Thomas also revealed he made Harry, 33, promise "not to raise a hand" to Meghan, 36, before he would give his permission for them to marry.
He recalled: "Harry asked for her hand on the phone and I said: 'You are a gentleman, promise me you will never raise your hand against my daughter and of course I will grant you my permission'."
The 73-year-old also revealed his daughter has wanted a baby of her own for a "long time" so is expecting her and Prince Harry to start a family in the near future.
He said: "She's wanted children for a long time.
"When she met Harry and she spoke about how much she loves him ... there's got to be a child in the making there soon.
"I couldn't be more proud of those two, I think they'll do a fabulous job. They're great and I love them dearly. I'm very happy to have a new son-in-law."
Thomas was unable to attend the couple's wedding last month because he was recovering from heart surgery but he's looking forward to finally meeting 33-year-old Harry on a visit to London "soon".
He said: "I look forward to coming to London to meet them soon. I'd love to. I'm on the mend and feeling much better and doctors are making me lose weight and take better care of myself. I'll be ready to go.
"It's going to have to work out for them and me as well. I know they are very busy - I'd really like to see them go away from everyone and have a honeymoon. They really do deserve to do that."
"I would love to meet the Queen. I have had respect for that woman since I was a child. She is one of the most incredible women in the world and I would love to meet her."
But he revealed he'd warned the couple away from visiting him at his home in Mexico, telling them it was a "bad idea" due to photographers in the area.
He said in an interview with Good Morning Britain: "About a day, day after [the wedding] I spoke to them both. I told them I thought it was fabulous and she looked beautiful and they talked about coming to see me and I said it's a bad idea especially as the press would eat everyone alive.
"And I said I'm healing and I would wish they would go on a honeymoon. They should get away from everybody for a while."
Though Thomas hasn't yet met Harry, he thinks he is a "gentleman" and is "very happy" about his marriage to the former Suits star.
He said: "He strikes me as a gentleman, an intelligent young man and he also protects my daughter and anybody who protects my daughter I have to love and appreciated - and he does.
"You can see it with both of them together, they protect each other. It's a real love story and I'm very happy about it."
And he has enjoyed speaking to Harry on the phone.
Recalling their first conversation, he said: "It became a conversation back and forth mostly about politics, he was asking me how I was feeling that day and I said how unhappy I was with the President Donald Trump, and that's how it began.
"We talked a little about how they met and how happy they were with each other.
"He's quite easy to talk to, he's quite a comfortable person to talk to. I wasn't nervous.
"10,000 miles apart it's hard to be nervous talking to someone on the phone."
Thomas thinks Meghan will prove to be a great asset to the royal family.
He said: "My daughter is very intelligent. She knows how to choose who she wants to be with. She's a smart girl and she made a good pick.
"The royals are very complicated, but she can always rise to that occasion.
"My daughter is capable of anything and she will be a compliment to the royal family."
- Bang! Showbiz