Trump broke royal protocol during visit with the Queen and people are NOT happy
Publish Date

Monday, 16 July 2018, 10:00AM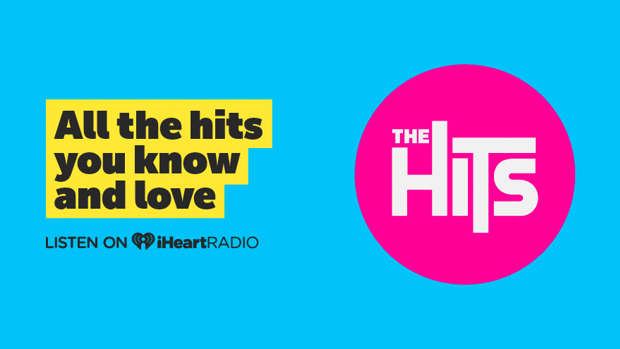 Donald Trump has sparked online criticism for his 'disrespectful' failure to follow royal protocol when he met the Queen on Friday.
The president was late for his first meeting the 92-year-old monarch who was waiting at Windsor Castle for between 12 and 15 minutes in the 80 degree F heat when he was late for their meeting, the Daily Mail reports.
The Queen can be seen in the footage checking her watch as she waited for the President and his First Lady.
And when the first couple's black Range Rover did finally pull up to Windsor Castle, Trump almost immediately breached rigid royal protocol.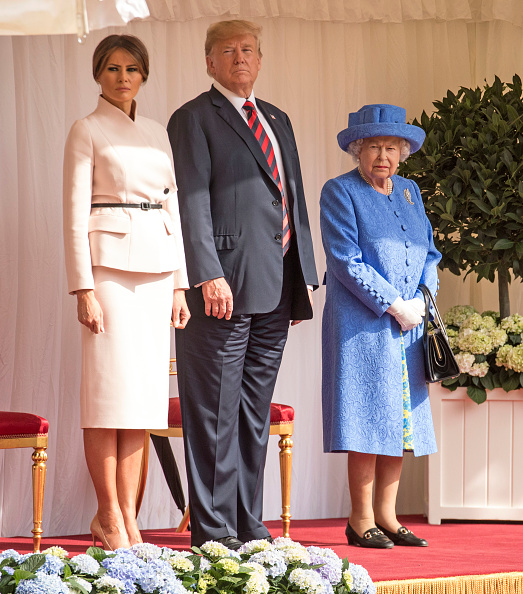 Photo / Getty
The American leader and his wife both offered the Queen handshakes which sparked online commentators to ask why they did not curtsey to her as a mark of respect.
Thankfully, Trump didn't appear to treat the monarch to one of his notorious 'power' shakes which are so aggressive that he once left white marks on the hand of President Emmanuel Macron.  
Bowing, for men, and curtsying, for women, are not mandatory when meeting a member of the royal family but is considered traditional and polite. 
The president's biggest faux pas came when he was invited to join the Queen to inspect the guard of honour.
Video of the moment showed Trump turning his back on the monarch and marching ahead of her as they walked past the troops - in what was a serious breach of protocol.
The President looked out of step with the official choreography – causing the Queen to point tentatively and ask him to move to the left. However, Trump failed to pick up on the signal and instead came to an abrupt stop in front of her.
The Queen abandoned her efforts to get the President to move and simply shuffled around him.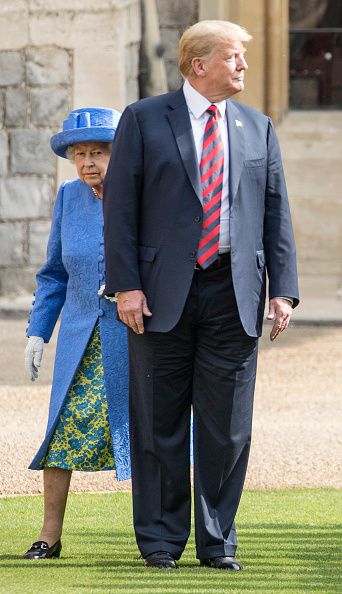 Photo / Getty
Trump continued to stand stock-still, staring at the Coldstream Guards – who were in their traditional bearskin hats despite the 81F heat.
The Queen appeared to leave him behind before she spurred him into movement again with a swift hand gesture. 
Royal etiquette states that one should never turn their back on the monarch, or walk in front of her. Prime Minister Theresa May, who greeted the Queen with a very low curtsy last time they met in public, backs out of the room after her weekly audience with the monarch - as all British prime ministers have before her.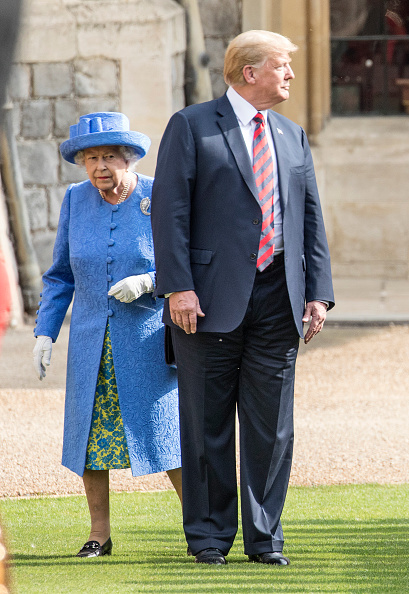 Photo / Getty
Even the Queen's husband of 70 years, Prince Philip, 97, traditionally walks a few paces behind her in public. 
But apparently, Trump had forgotten the rules or chose not to follow them. 
He also faced a backlash for his rather sloppy appearance, leaving his jacket undone and tie long.
The gaffes were quickly picked up on social media, where he was slammed for being 'rude' and 'disrespectful' to the world's longest-serving monarch.
Joanna Gasiorowska, Al Jazeera senior sports presenter tweeting, "I can't even watch this… No bow or curtsey [sic] and now #Trump walks in front of the Queen… surely he knows the protocol but chooses to ignore it and that's just b***** rude."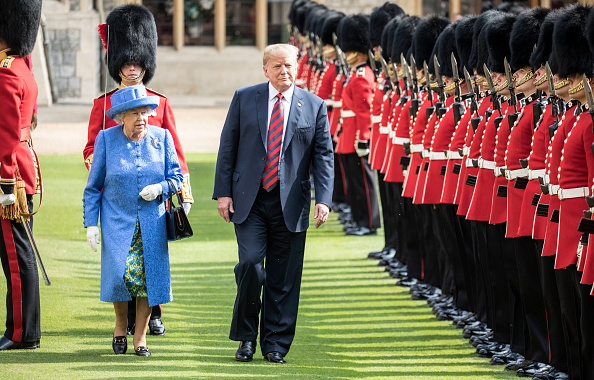 Photo / Getty
"I'm not a monarchist by any stretch of the imagination but this is such an insult to Britain. Absolutely clueless, classless, thoughtless, lacking in any dignity and without a shred of respect," added Matthew McGregor.
"Very few people are this oblivious to the Actual Queen," journalist Janine Gibson tweeted. 
"Trump has also turned his back on the Queen. I have always believed this to be a mortal insult to a monarch. #offwithhishead #pulledapartbyhorses," tweeted Ian Beck.
"Who does Trump thinks he is. He comes over to our country on a supposedly working visit berates our Prime Minister on Brexit then backtracks accusing our papers of spreading fake news. Then to add insult to injury he keeps the Queen waiting 15 mins, doesn't bow just shakes her," asked Melanie Cassandra Burstall.
Trump may not have necessarily been responsible for his late arrival, as it could have been down to the pilot or driver. CNN's royal commentator Victoria Arbiter insisted he was on time; with his motorcade pulling into the castle's quadrangle at 4.59pm, for the 5pm appointment.
Of course, Trump isn't the only American to struggle with the rather stiff and rigid traditions around meeting the royals.
Michelle Obama famously caused a stir when she broke protocol by touching the Queen, placing her hand on her back, while conversing. She later explained the Queen had done the same to her prior to the move, and it had simply been a natural part of their conversation.
The Obamas also chose to greet Elizabeth II with handshakes, rather than bows and curtsies. 
The newest member of the royal family, Meghan Markle, now the Duchess of Sussex, has come under fire for a few breaches in etiquette. Most have been small, such as failing to wear stockings or pantyhose during an official photoshoot.
However, she did land herself in a little hot water recently when she commented that she was in support of Ireland's repeal of their abortion ban. A golden rule of British royalty is that they are supposed to stay out of politics.
This article was originally published on Daily Mail and is reproduced here with permission.