Watch the hilarious moment Jennifer Aniston left surprised 'Friend's fans crying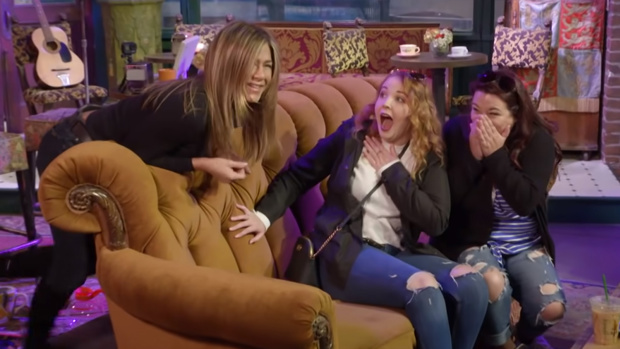 Our favourite Friends star pulled a hilarious prank on some of her fans.
Jennifer Aniston – who filled in for Ellen DeGeneres as a host on The Ellen Show – surprised fans of the 90s hit TV show while they posed for a photo on the iconic set of Central Perk café.
The cheeky stunt even left some fans in tears!
"Gosh it's been so long, it really feels like home," Jen –who, of course, played Rachel Green on the show - admitted before hiding behind the couch.
As fans were waiting for their snap to be taken Jen jumped out giving them the fright of their lives! We love it!
How would you have reacted? We definitely would have been left screaming!
During her hosting duties, Jen also revealed some of the dark secrets about her celebrity pal Ellen ...
We think Jen should host more often!