Adele leaves fans in stitches after releasing hilarious blooper video for 'Easy On Me'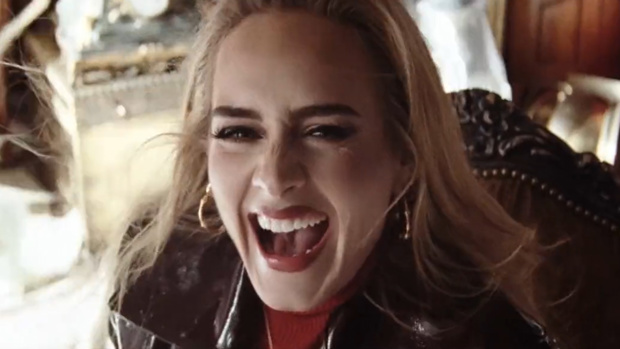 Adele is equally well known for her sense of humour and trademark cackle as she is for her stunning vocals.
And much to the delight of her fans, the 'Hello' singer has shared a hilarious blooper reel from the music video for her new song 'Easy On Me.'
Posting to social media, she wrote: "It's all smoke and mirrors!
"Here's the bloopers from the 'Easy On Me' video."
The clip starts with her bursting into laughter during an emotional car scene where she tells the director: "Wait give me a second!"
Another clip shows the songstress having to re-doing the same scene due to an issue she has with a long latex coat.
"This f***** coat," she repeats as she gets the shot wrong every time.
Adele's new album, 30, will arrive on Friday 19 November.