Apparently this is the hottest new name for babies - but it is also the "strangest name ever"!
Publish Date

Friday, 13 July 2018, 11:53AM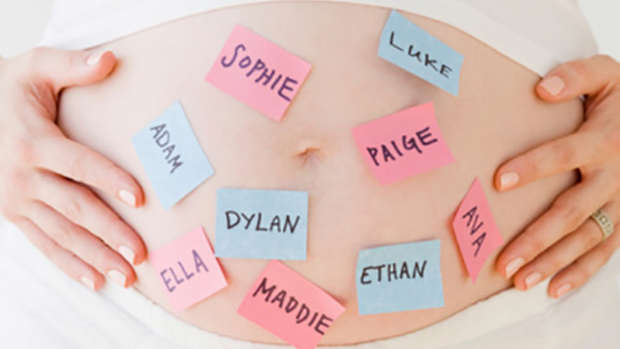 Thanks to celebrities, it seems baby names are getting wackier and wackier by the day.
But this latest moniker may finally take out the title for the "strangest baby name EVER."
And while you've probably never heard of this name before, it is surprisingly becoming more and more popular, with 328 girls in America all being called it!
So without further ado, allow us to introduce you to ... Abcde.
No, that's not a typo.
Pronounced 'Ab-si-dee', the name recently came up for discussion on the popular parenting forum, Netmums.
READ MORE:
• Toni Street is thinking of 'stealing' a baby name - but is it ever OK?
• The 'surprising' new baby name trend taking off in the UK
After finding out Abcde was the name a friend had bestowed on her newborn daughter, one mum asked: "Is this the strangest baby name ever?"
A user responded saying: "It should be illegal to saddle children with names like that. Awful."
"That is the silliest name I've ever heard - but kudos for the imaginative pronunciation. Some parents are too cruel," another added.
Other responses ranged from "OMG, is that a joke?" to "Poor child" and "That's just cruel."
Some users joked, writing: "It's great because if they have another child, they can call it Fghij then the next Klmno and so forth."
According to Wikipedia, it is a rare Latin feminine name, with origins in Hawaii and is popular among Hispanic families in New Mexico.
You learn something new every day!