Aussie man's dating ad has gone viral for all the WRONG reasons ...
Publish Date

Friday, 15 February 2019, 10:34AM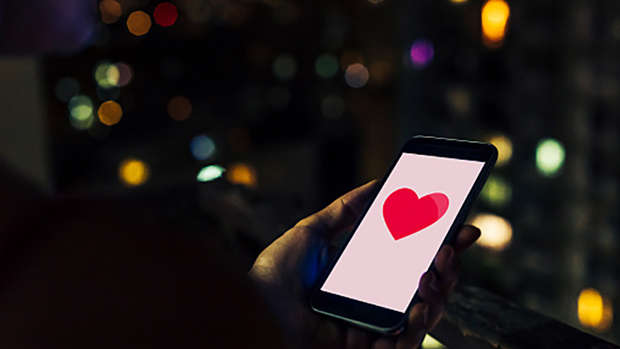 One man's dating advert is being slammed online after he posted a staggering list of outrageous demands his future lady must meet.
The ad — which was originally posted on Facebook in October 2018, but has been shared to Mumsnet this week — started off innocently enough, with the singleton revealing he was a "35yo lost soul looking for love".
However, it didn't take long for the mystery man to start revealing his wishes, insisting a potential partner be between "43-47kg", work out regularly, and have C cup breasts ... amongst other bizarre requests.
He wrote: "If you're between 19-23, no taller than 5'1 (155cms) Caucasian or maybe half cast something exotic, have a job, licence, reasonably modern car, regularly gym (no skinny-fat girls thanks), have an 'innie' vagina, C cup breasts, no cheap tattoos or face piercings."
But the outrageous list didn't stop there, the Australian man added his future girlfriend needed to make sure they had no ex-boyfriends around, especially ones he may "know or know of".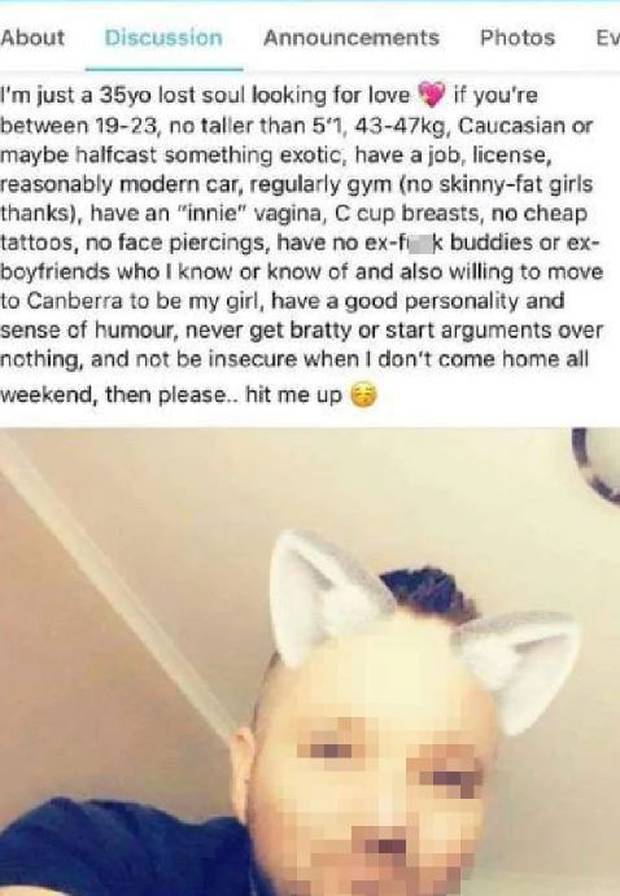 He continued: "You'll also be willing to move to Canberra to be my girl, have a good personality and sense of humour, never get bratty or start arguments over nothing, and not be insecure when I don't come home all weekend."
Mumsnet users were left disgusted when the ad was shared to the online forum, with many calling it a shocking example of "racism and misogyny".
"What a racist and misogynistic f**k," one person fumed.
"I was distracted by his casual racism and his blatant misogyny, and his bizarrely specific list of requirements. A 40kg weight range?! Weirdo," another said.
A third user sarcastically remarked: "I bet he's been flooded with offers."
While someone else said: "I think we can all see why he's single at 35."
Somehow we think he will be single for a lot longer, too!