Bride asks wedding guests for $30k donations to fund wedding in exchange for prizes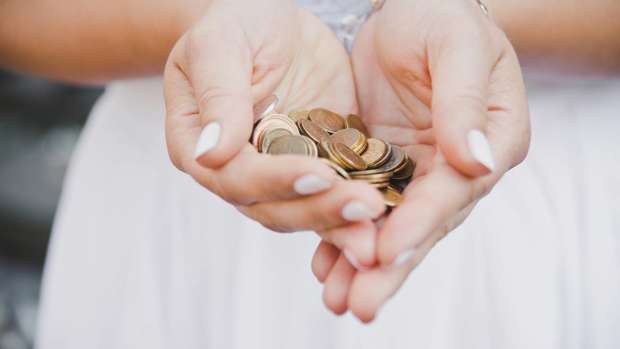 Couples have come up with some … interesting … ways to try fund their wedding, but one bride may have just topped the list.
In a Facebook post - which was later screenshot and shared to Reddit - has gone viral after the bride asked to donate to her big day in exchange for some questionable prizes.
The unnamed bride starts off urging her guests to still attend her wedding despite "fears" they may have about Covid-19, as she needs them to help make up her "minimum" $20,000 budget goal.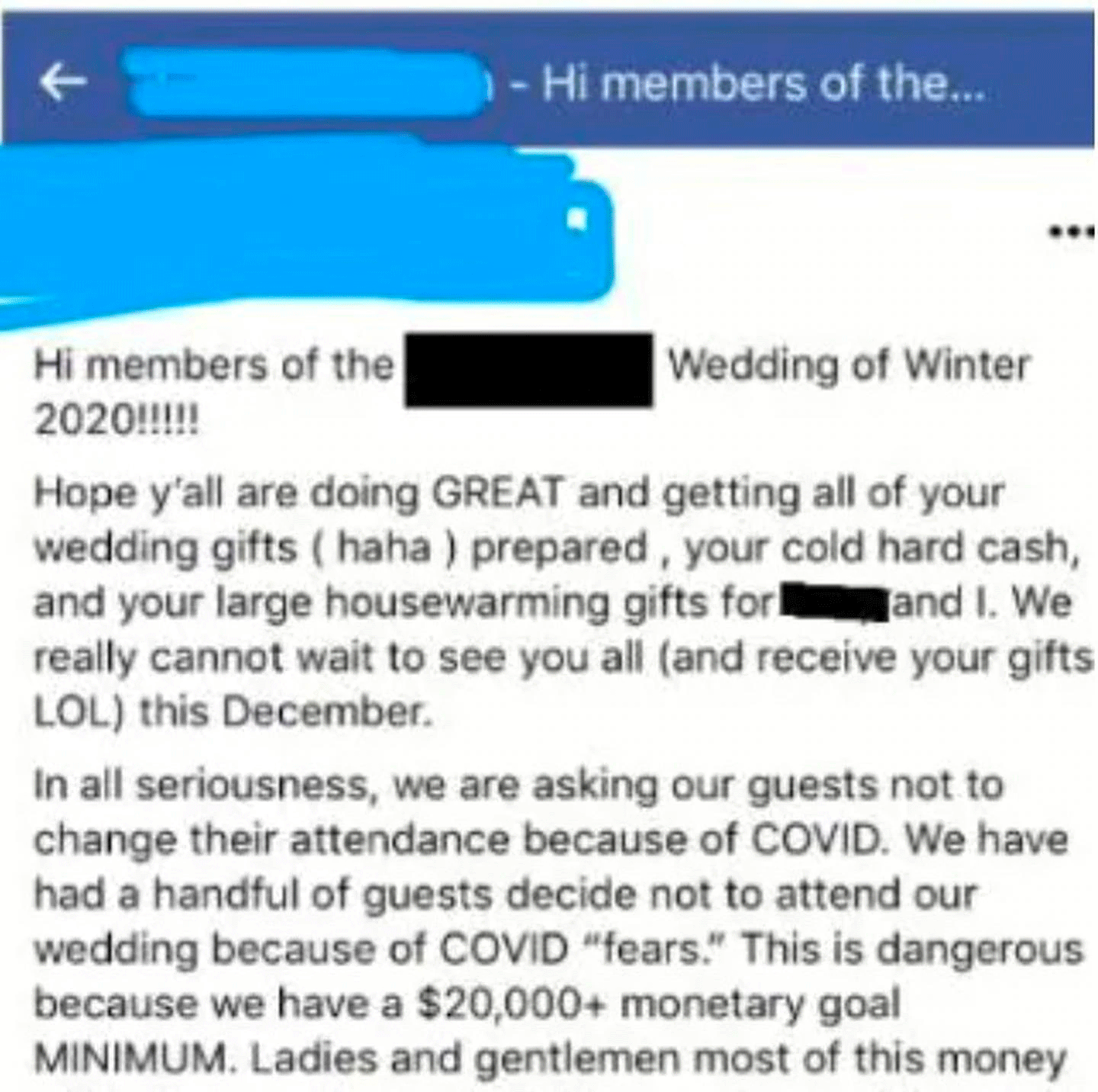 "This is dangerous because we have a $20,000+ monetary goal MINIMUM," the woman wrote.
"Ladies and gentlemen most of this money will help cover the cost of this amazing wedding and goes right back to you. This is for YOU."
"Pleaaaase have a bit of empathy for (the groom) and I because COVID and its nonsense has actually added depression into our lives," the bride continues, "so we really need y'all to open your wallets and just give a little bit."
She then goes on to list the prizes her wedding guests can expect depending on how much money they contribute.
Take a look a the bizarre prize tier: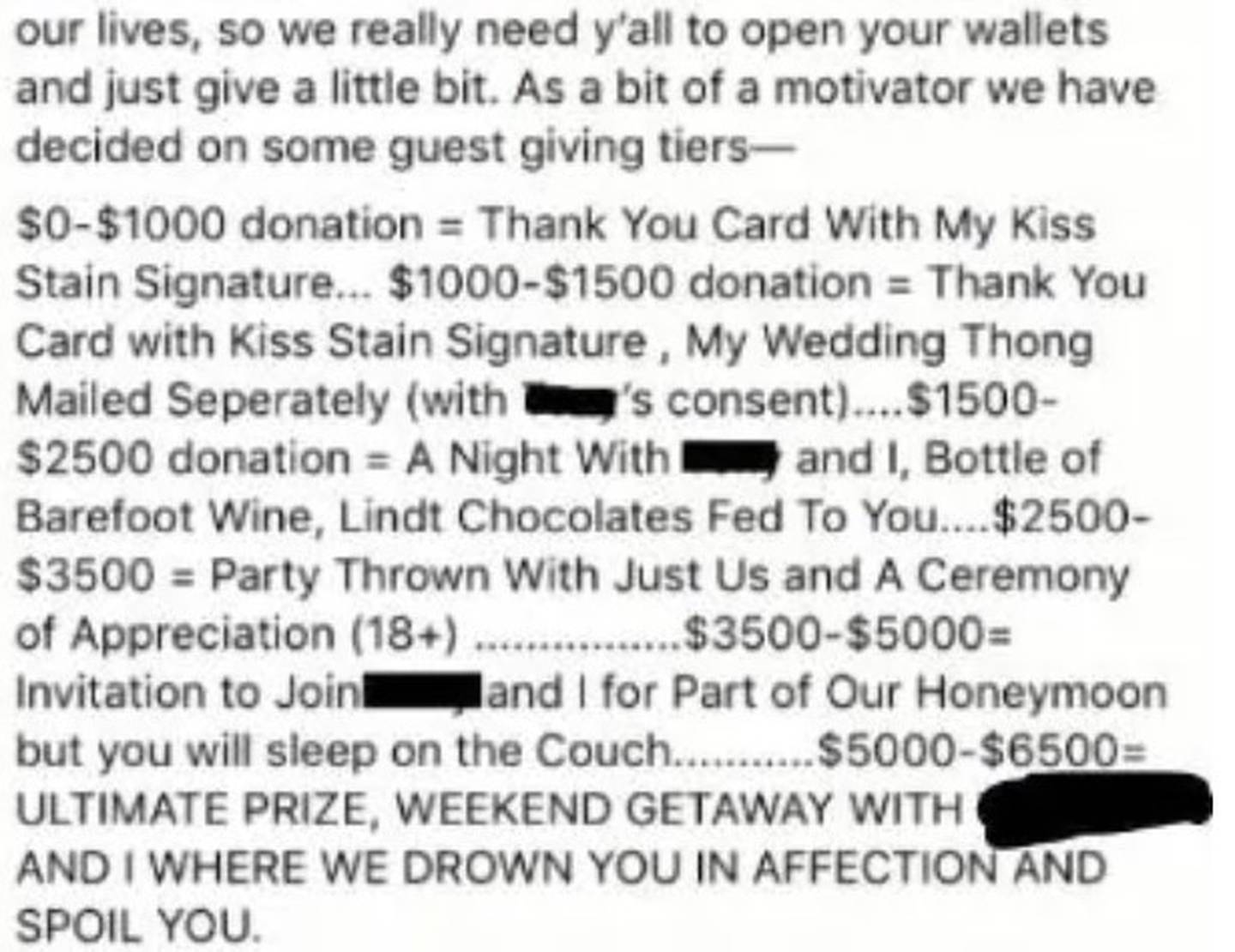 It didn't take long for people to share their thoughts on the bride's strange request.
"How do these people have friends to begin with?" one person commented, while another said having chocolates fed to you was "creepy".
"I cannot get over how proudly tacky some people are," another person commented, while another added they had been "embarrassed" to even give their guests the link to their wedding registry when getting married, let alone ask for money.
"But it just felt so weird getting gifts for getting married like … it's not an accomplishment … it's a choice," they wrote.
Several people also pointed out that giving away her wedding thong could be tricky if multiple people donated at that tier.
"What if 10 people sign up for this level? She gonna wear 10 wedding things?" one commenter questioned.
"How many thongs is she gonna have on, what happens if more than one person donates? Is it gonna be like a timeshare?" another added.