Brides and grooms are sharing their 'wedding fails' online and they are hilarious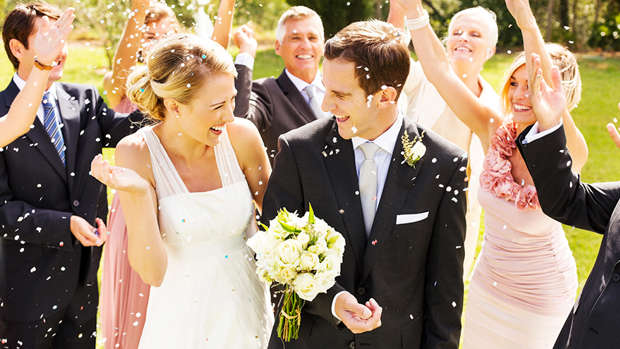 Everyone dreams of having the perfect wedding day, but sometimes the big day doesn't always play out exactly how we'd have hoped it would.
That is the case for these brides and grooms who revealed their worst wedding fails on Twitter.
Responding to Tonight Show host Jimmy Fallon, who put out the call last month for #weddingfails, more than a few wedded couples shared their funny, weird and downright awful moments from the day they said: "I do".
Jimmy kicked things off by sharing his own hilarious story from a wedding he attended.
"My friend got married on the beach and wanted to zip line to the altar," Jimmy explained on Twitter. "He didn't test before and it turned out he was too heavy for the line. He was dragged through rocks and sand for the last 10 seconds. Ripped the pants off of his tux."
Take a look at some of the very best tweets people shared, including a bride whose 'something blue' ended up being her tongue, a mother-in-law who showed up wearing a wedding gown and A LOT of unfortunate falls.