Can you spot what's wrong with this couple's wedding dance photo?
Publish Date

Wednesday, 2 August 2017, 2:30PM
A couple's first dance together on their wedding day is a magical thing.
However, for this couple, it became so magical that it appears the groom has turned into some sort of mythical creature.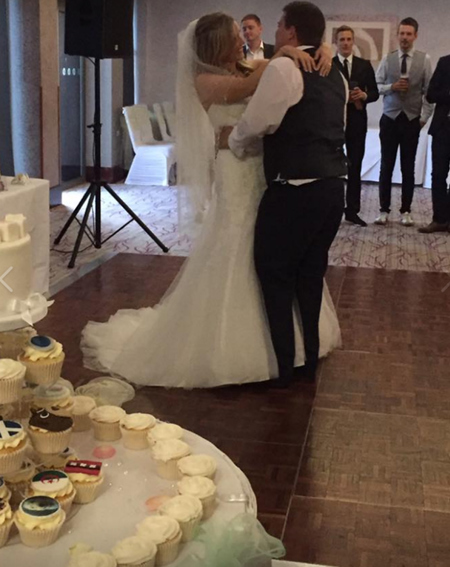 Photo / Reddit
Posting the photo to Reddit the groom wrote: "My wife's dress makes it look like I have hoofs".
In the photo, the bride's white down covers the man's shoes and pants making the hilarious optical illusion occur.
One person commented on the photo that he didn't see hoofs, but instead "legs that get overly skinny and turned into large feet, like a cartoon character" because of the shadow under the dress.
Others left cheeky jokes about the horse-like appearance of the groom's legs.
"Looks like you two are in a 'stable' relationship," one Reddit user joked, while another noted that the new husband was "'fauning' all over her."
Either way, it's given us a good giggle.