Cookie Time have a limited edition Lolly Cake flavour coming out and we can't wait to try it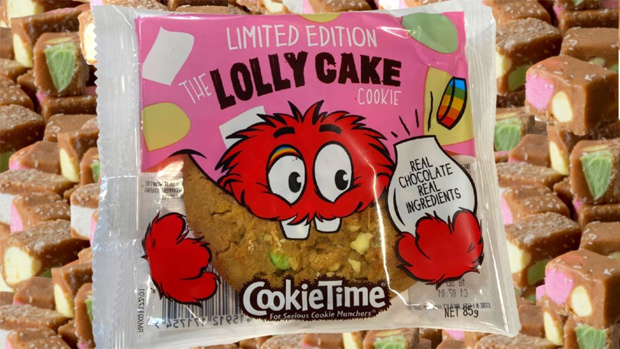 If you're a fan of classic lolly cake, then you're in for a treat!
The Kiwi cookie company Cookie Time are combining their cookie with the delicious marshmallow dessert to create something truly special.
While Cookie Time has only hinted at the flavour mash-up, the news broke that the tasty new snack would be coming our way after it was shared on Facebook by the Night 'n' Day convenience store.
"Coming soon!" their post read. "Our mates at Cookie Time have truly outdone themselves!"
We're sure that the lolly cake cookie will also be hitting stores around New Zealand soon enough.
It appears as though the new Cookie Time flavour will only be available for a limited time only – so once they are out you'll have to get in quick!
In the meantime, Cookie Time has revealed that they will officially be announcing the new flavour on August 2 and that eager bikkie fans will have a chance to win some for free!
We can't wait!