Every couple needs to read the sob-worthy story behind this viral photo
Publish Date

Wednesday, 24 May 2017, 3:14PM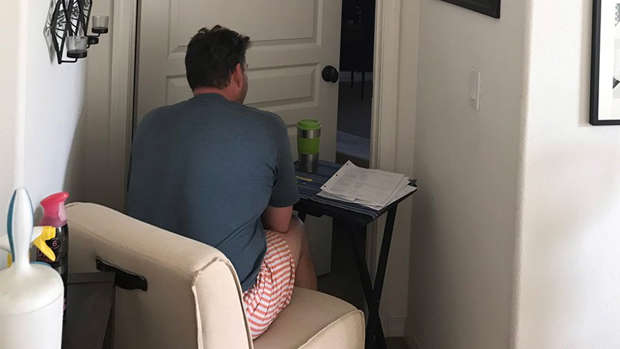 We all have expectations for what marriage will be like once we've tie the knot.
Unfortunately, though, marriage is not always going to be rainbows and unicorns.
But it's how you deal with the negative events in life that defines your love for each other.
One man has stolen the Internet's heart - showing us what marriage is really about.
The photo was posted by his daughter on Twitter and has since racked up a ton of likes, retweets, and comments.
It's not hard to see why either - just read that caption.
Mackenna Newman writes, "My mom has to stay in her room in isolation for her cancer radiation, so my dad set up a desk at her door to keep her company and I'm crying."
Marci, Mackenna's mum, was diagnosed with thyroid cancer in October last year, which has now spread to her lymph nodes and trachea. Marci told BuzzFeed News, "Jon goes to every doctor's appointment, every blood test, every surgery, every radiation. And, as you can see, if he can't be by my side, he is as close as he can get!"
It's no surprise Twitter users everywhere were so incredibly moved by the simple, sweet gesture.