Gossip Girl's 10th anniversary: 10 behind-the-scenes secrets you probably don't know
Publish Date

Wednesday, 20 September 2017, 11:47AM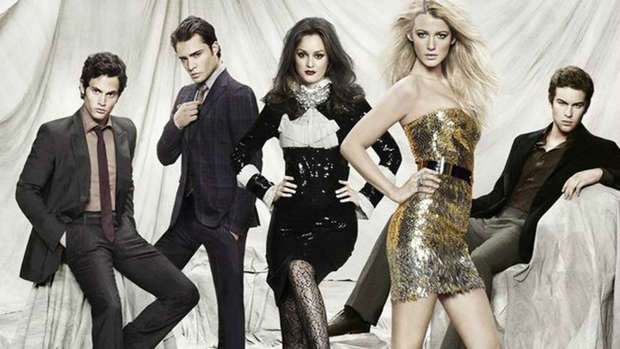 Can you believe it has been 10 years since we were first introduced to the elite world of the Upper East Side?!
In honour of the milestone, Vulture magazine sat down with Gossip Girl's co-creators Josh Schwartz and Stephanie Savage and executive producer Joshua Safran to share some behind-the-scenes secrets - and they're just as scandalous as the show itself!
Eric was originally going to be Gossip Girl.
Safran revealed to Vulture for the first two seasons, Gossip Girl was originally going to be Eric.

"When the New York Post revealed it was Eric — and I still don't know how that happened, I think they were just guessing — and we realised we couldn't go down that road anymore, so we abandoned him," he said.


Jenny Humphrey changed because of Taylor Momsen.
There's no denying little Jenny Humphrey became quite the badass - and the character change was all thanks to Taylor Momsen.

"Jenny's transformation to a darker character wouldn't have happened had Taylor wanted to be Jenny," Savage shared.

"Taylor wanted her hair a certain way because she was in the band and that was who she was, so we couldn't dye Taylor's hair to be Jenny every day... So Jenny had to change. At a certain point, she just felt like she didn't want to be an actress anymore."


Jennifer Lawrence wanted the role of Serena van der Woodsen.
Can you image Jennifer Lawrence playing Serena? Sitting on the Met steps with Blair Waldorf and lusting after Lonely Boy? We're not so sure how we feel about it.

Schwartz revealed Jennifer really wanted to take on Serena and auditioned for the role at the age of 16. When the gig went to Blake Lively, Jennifer was apparently "bummed".


Gossip Girl was originally suppose to be a Lindsay Lohan film.
Originally, Gossip Girl was not supposed to be a television series.

Instead it was supposed to be a feature film, with Lindsay Lohan starring as Blair Waldorf.


Penn Badgley initially rejected the role of Dan Humphrey.
While Penn is now a household name thanks to Gossip Girl, when he was first offered the role of Brooklyn outsider Dan Humphrey, he turned it down.

"The reason I turned it down initially was because I was just frustrated," Penn told Vulture in 2012. "I was frustrated and I was broke and I was depressed and I was like, 'I cannot do that again. I can't.'"


Leighton Meester dyed her hair for the role of Blair.
It was important to the show's creators that Blair and Serena did not look like the same person, which almost cost Leighton Meester the role of Blair.

"She came in and she was really funny, and really smart and played vulnerable," Schwartz recalled of Meester's audition. "But there was one problem: she was blonde. And Serena had to be blonde. So, [Leighton] went to the sink and dyed her hair. She wanted it.'"


Ed Westwick channeled Carlton Banks for the role of Chuck.
For those of you who don't know, Ed Westwick was actually born in London. So to help him perfect his uber-preppy American character, Ed turned to The Fresh Prince of Bel-Air's Carlton Banks (Alfonso Ribeiro).


There was a dildo scene that never made it to air …
Obviously Gossip Girl became famous for its steamy sex scenes - be it sex on a hotel bar or a threesome.

But one scene that Standards and Practices did not allow to air was a clip featuring big box of dildos.

In the episode where Georgina Sparks' torments Serena from afar, she sends our favourite blonde a box of dildos.

"There were dildos she sent to Dan at the house" Safran said. "The deleted-scene is hilarious because they're like a foot and a half long. Penn was really shocked."


The creators regret having an all-white cast.
"When I look back on Gossip Girl, the only thing I regret were not as much representation for people of colour" said Safran.


Ed Westwick originally auditioned for the role of Nate.
This is another possibility we just can't get our head around.

Surprisingly, the producers didn't want Ed for either role at first because they said he "looked more like a serial killer than a romantic lead."