How one mum cooks a week's worth of dinner for less than $4 a meal
Publish Date

Monday, 2 July 2018, 10:09AM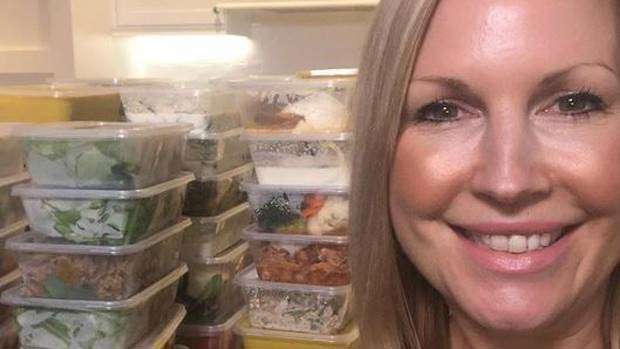 A thrifty mum has revealed how you can cook enough meals to feed a family of four for less than £2 ($3.87) a serving over five days.
Entrepreneur Rhian Allan, who was raised in Wales but now lives in Sydney, says she manages to slash her grocery bills by buying own-brand products and by meal prepping all her dishes in advance, the Daily Mail reported.
The mother-of-two, who is the founder of hugely popular weight loss programme The Healthy Mummy, has now shared her meal plan for five nights' worth of dinners.
They cost just £36 ($69.71) for 25 meals, or £1.80 ($3.49) per person per night.
Rhian, whose business is worth $21.7m and has helped hundreds of thousands of Australian women lose weight, says she wants to show busy mothers how healthy eating doesn't have to be expensive.
She said she cooked her week's meals in advance, which took her three hours in total on one Sunday night.
She made enough dinners to feed a family of four over five nights, as well as three extra portions.
READ MORE:
• How this woman lost over 30kg in a year without exercising
• Outrage at mum who bans her kids from eating birthday cake
She managed to spend just £36 ($69.71) on the ingredients, and bought everything from UK supermarket Tesco.
Her ethos is that no dietary group is cut out or restricted but all meals are nutritious and healthy.
Every recipe she made is taken from her 28 Day Weight Loss Challenge, which she has created more than 4000 recipes for.
She said: "This took me three hours to do which means I don't have to cook again for the week.
"Because I'm cooking in bulk, I'm saving so much money – so although it is hard work – it is 100 per cent worth it!"
The meals vary in cost per serving per person but her cheapest meal - a courgette and cheese strata (aka a savoury bread pudding) - costs just 72p ($1.39) per person.
Rhian added: "The meals are designed with a holistic approach, with no food group being cut out, everything in moderation and most importantly, they're delicious."
This article was first published on dailymail.co.uk and is republished here with permission.